Arthur Peters of Newtown is the proud winner of the first Lotto Super 6 Jackpot for 2023 in Dominica. At a press conference held at the Lotto office, Peters aged 89 and the father of 5 children won via the quick-pick method.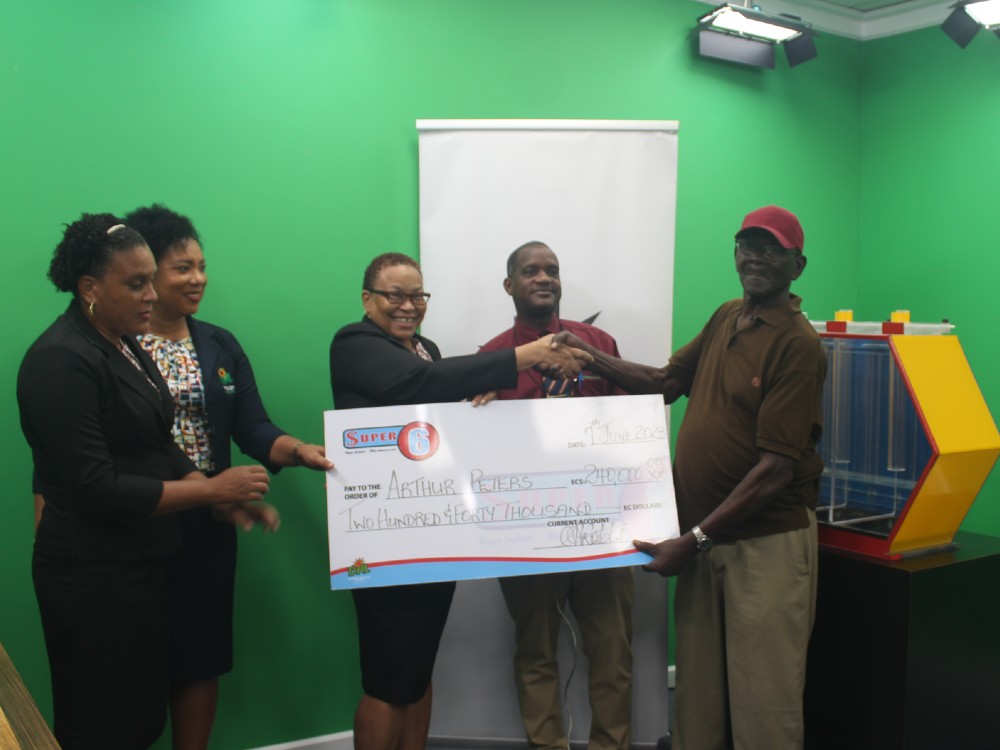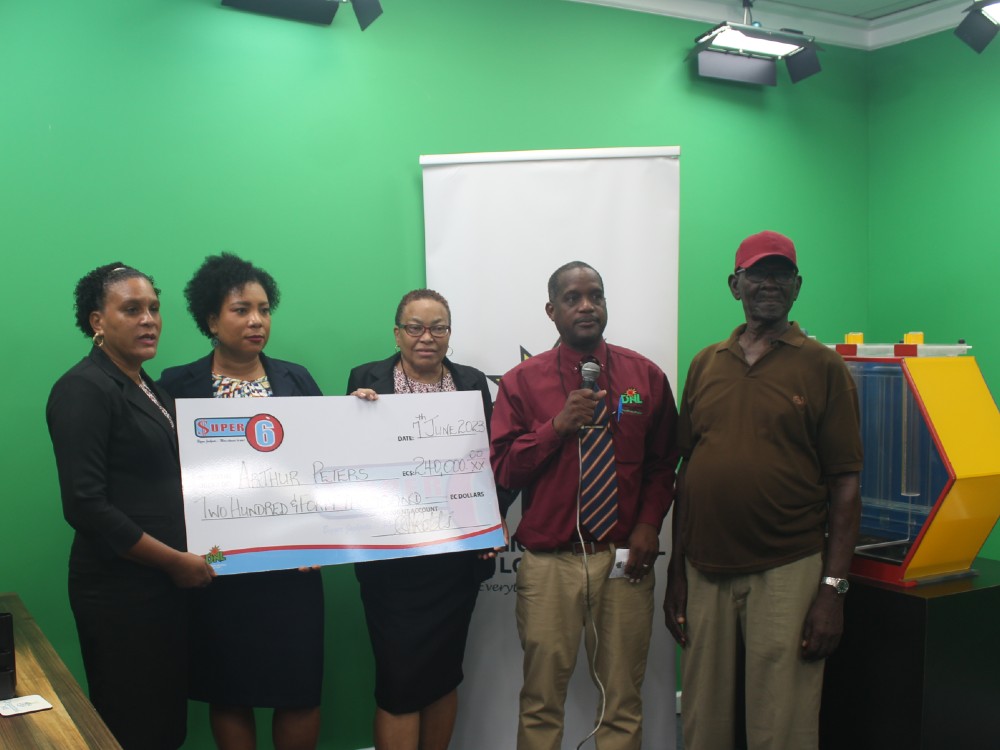 Marketing Manager of the Dominica National Lotteries (DNL) Ken George revealed that to date, the company has paid out 1.6 million dollars in Super 6 winners with three winners going to St. Lucia, one to St. Vincent, and now one to Dominica.
Peters expressed his gratitude at winning and said that he always plays the game. "sometimes, I even borrow money to play…I hope to win more and I am very happy to have won," he said. He remained tight-lipped as to how he intends to spend that money.
His lotto winning is $240,000.00.