The Dominica Bar Association (DBA) has a new person at the helm with Noelize Knight Didier replacing Heather Felix Evans.
She was the Vice President of the Dominica Bar Association and has served in various positions on the executive of the Bar Association for the past 12 years. 
She graduated from the University of the West Indies, Cave Hill Campus, in 2001, obtaining a Bachelor of Laws (LL.B) with Honours. She received her Certificate in Legal Education from the Norman Manley Law School in Jamaica in 2003, where she graduated making the Principal's Honour Roll.
She was called to the Bar of the Eastern Caribbean Supreme Court, Commonwealth of Dominica, 8th October 2003, and to the Barbados Bar on August 16, 2015.
She is also a trained and certified mediator and arbitrator since 2015 and has been a partner at Harris, Harris & Didier firm since July 2013.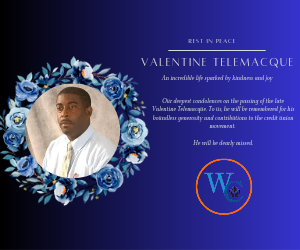 From 2003 to 2011, Mrs. Knight Didier worked with Gerald Burton's Chambers, first as Associate Counsel and later as a partner. In 2011, she established her own Chambers and operated as a sole practitioner until she joined Harris & Harris in 2013 as a partner.
Mrs. Knight Didier served as a Commissioner on the Independent Regulatory Commission from 2009 to 2012 and was a member of the Interdenominational Committee on Crime & Violence of the Diocese of Roseau Justice & Peace Commission from 2007 to 2012.