Evans Daily of Salisbury, Chrispin Robin of Canefield, and Alleyne Esprit of Roseau have been arrested and charged with aggravated burglary at the West Indies Oil Gas Station in Canefield on September 6, 2023.
They stole $882.00 from the company.
The police prosecutor Seargent David Andrew Jr. objected to bail telling the court that the accused men had a pistol and a knife in the commissing of the crime.
He also told the court that the firearm used in the commissioning of the crime had not been recovered and the men were also of interest to the police in other burglary matters.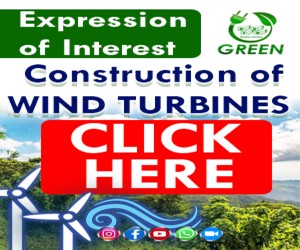 "This is a matter of public interest, given the fact that a firearm was used. The public is also concerned about the reckless use of firearms in crime-related matters," he said.
Meantime, Dailey and Robin who were charged with "drug trafficking" pleaded guilty to the offense and were each fined $3,000.00 to be paid by December 31, 2023, in default they will go to prison for six months.
Brief facts
On September 9, 2023, at 4:45 a.m., the police armed with a search warrant went to the home of Dailey in Elmshall and met Robin at the home. After the search warrant was shown, both men were asked if they had anything illegal including drugs, Robin said "no" but Dailey stated that he had a "little weed in a black plastic under his mattress."
A search of the house found the drugs in a black plastic bag under his mattress and both men were arrested on suspicion of drug trafficking. Robin told the police that he did not know about the drugs while Dailey stated, "Officer my weed."
After taking the drugs to the government analysis for testing and returning positive, it weighed 1,239.8 grams with a street value of $2,200.00.
Mitigation
Attorney at law Joshua Francis mitigated on behalf of both men, telling the court that the men had fully co-operated with the police, accepted responsibilities for the crime, and "not wasted the court time."
"Both men are unknown to the court and the marijuana was for personal consumption, we beg of the court for a suspended sentence or a "small fine with time to pay," Francis pleaded.
Sentence
In handing down the sentence, Chief Magistrate Candia Carette George stated that she would take into consideration as elaborated by their lawyer, that they had not wasted the court's time, were first-time offenders, and had fully co-operated with the police.
They were each fined $3,000.00 to be paid on or before December 31, 2023, in default 6 months jail.