United States national Jason Grogg is now an inmate at the Dominica State Prison awaiting his trial on several customs-related offences. Through his lawyers Jilane and Julien Prevost a bail application was made before Magistrate Pearl Williams.
Grogg was slapped with five (5) indictable offences under the Customs Act of Dominica for that on April 17, 2023, did intend to defraud Customs on the value of a Toyota Dyna Truck valued at EC$59,269.00, he is also accused of submitting false duty-free information on before of charitable organization "Feed my Sheep"; false information with the intent to defraud customs of guns and ammunition in a container among others.
On the summary charges of false declaration, he pleaded not guilty to all.
When the issue of bail arose, the prosecution led by the Director of Public Prosecutions (DPP) Sherma Dalrymple and State Attorney attached to the office of the DPP Police Sergeant Aline Alexander objected to bail since the offences carry hefty fines and prison sentences if found guilty.
She also told the court that under the Bail Act of Dominica, Grogg, given the offences he is charged with "is not entitled to bail as a right."
Questions arose about the "time limitation to charge under the Customs Act, but DPP Dalrymple referred the court to Section 237 "time limit on proceedings" which states, "Unless otherwise provided in this Act and notwithstanding any other enactment, proceedings in respect of an offence committed under this Act or any other customs enactment may be commenced at any time within 3 years after the date of commission of the offence.
Customs Officer Davidson Stewart testified on behalf of the State explaining that he has been conducting investigations into the matter of "false declaration" by Grogg and they (Customs) along with the police executed a search warrant at the residence of Grogg in Belfast and he was also aware that he was arrested and charged by the police for various gun and ammunition related offences for which he pleaded guilty and was fined.
"I told him that Customs had a vested interest in the firearm and ammunition found and also the duty on the Toyota Dyna track and at some point, we would want to interview him," Stewart told the court.
Under cross-examination, he seemed somewhat confused about the dates he had contacted with layers for the accused and after it was put to him that he was "lying" he recanted and said he had gotten the dates wrong and that those put to him by the lawyer were right.
The court was told that Grogg was arrested at the Douglas Charles Airport's departure lounge while waiting to board a flight to Barbados and was a "flight risk."
But his lawyer told the court that his entire family was and still is in Dominica and as a US citizen he was going to the US Consulate in Barbados to deal with issues surrounding his arrest.
After listening to arguments on both sides, Magistrate Williams stated that Grogg had no ties to Dominica, his children did not attend any school on the island, the charitable organization that he was associated with "Feed my Sheep" had disassociated itself with him and it was "not in the public's interest to grant him bail."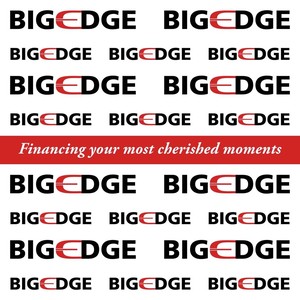 The matter was adjourned to June 8, 2023, where submission will be made to have the matters consolidated and further dealt with.