– Friday, May 12, 2023: The Special Olympics Dominica team is in full preparation
mode as they ready themselves for the 2023 World Games in Berlin. With Digicel's support, the 13-member team will be heading to the games in June.
Across the Caribbean, preparations and send-off activities will be taking place as the team
countdowns to the upcoming games. In Dominica, Digicel will be working alongside the team by visiting practice sessions, learning more about the athletes, and looking forward to celebrating the team and giving the athletes one last hurrah before they depart. Customers can also support the team with Digicel's text-to-donate platform. All they have to do is text "BERLIN" to 5151, and EC$1 will go towards Special Olympics Dominica.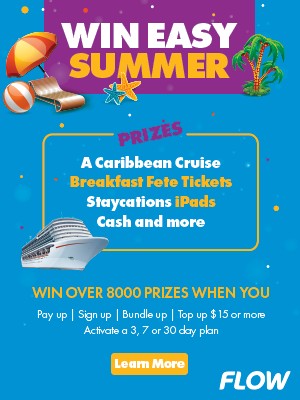 CEO, Victor Kovacs, said, "Since 2006, Digicel Dominica has offered support to special needs communities with the aim of creating a world where no one gets left behind. We especially look forward to supporting local athletes as they prepare for the world games and can't wait to cheer them on as they represent the country." The Special Olympics World Games will be held from June 17 – 25, 2023, and will see 7,000 Special Olympics athletes and Unified partners from approximately 170 countries competing in 24 sports.

Digicel Dominica'ssupport of Special Olympics over the years has seen cash support. Over the years, we have offered support to our local Special Olympics body through cash. The support has also been in the form of in-kind through the provision of T-Shirts for athletes, select memorabilia such as Digicel branded bottles, stationery, and grocery items. Special Olympics Dominica describes Digicel Dominica as a premiere hallmark sponsor that has motivated athletes, over the tears to win Gold, Silver, and Bronze medals.
These sentiments have been reflected in our branding presence at local events, various press conferences where the media was invited, and recently at a Special Olympics Summit held in December of 2022.