The 1987 graduating Class of 1987 continues to honour its commitment to the school by giving back to students of that learning institution.
The group which has been registered as a non-profit organization made a contribution of school supplies along with sports items to the school at a brief ceremony at school on September 13, 2021.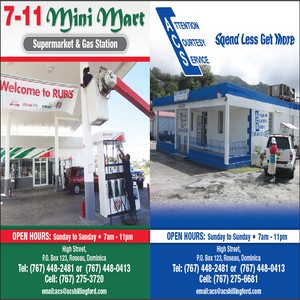 Past students who are residents in the United States spearheaded the purchase of the materials as they continue to make their presence felt at the school.
"We just continue to do what we have to do as a group of past students of the DGS," Gloria Walsh one of the group members stated.
Present at the ceremony were students, teachers and parents who all expressed their gratitude to the C87 for the kind gesture.
"On behalf of the Physical Education and Sports department of the DGS, we would like to say thank you for all the gifts that we have received from the Class of 1987," one parent stated.
"To the class of 87, I would to say thank you on behalf of myself and the other students at the school for your kind contributions to us and the school," a student said.
The Class of 1987 makes monthly financial contributions to the school pastoral care and its schools feeding programme, its Greenhouse and also its mentorship programme are just some of the areas the Class of 1987 have been assisting over the past year.