Roseau, Dominica- September 5, 2021: At a meeting of Cabinet held on Sunday, September 5, 2021, Cabinet approved amendments to the Environmental Health Services (COVID-19) Regulations S.R. & O 26 of 2021 to take effect from Monday,
September 6, 2021.
Businesses, currently allowed to operate, will open from 6:00 am to 9:00 pm, Monday to Saturday, and from 6:00 am to 6:00 pm on Sundays. Gas Stations will open daily from 6:00 am to 9:00 pm. The reopening of gyms, bars, gaming establishments, and in-dining at restaurants is currently under review and protocols are being finalized. These protocols will be communicated to the public this week.

Senior Government officials have met with church leaders and discussions about the resumption of regular, in-person services are ongoing. Cabinet has, however, approved an increase in the number of people allowed to attend church services, weddings, and
funerals to twenty-five (25) with strict adherence to physical distancing guidelines and other safety protocols. Protocols for these activities will be circulated.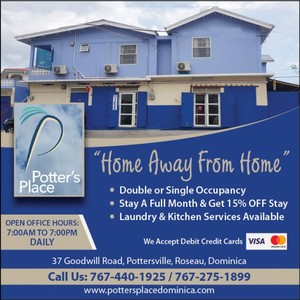 The Government of Dominica reminds the public to practice all protective measures to prevent COVID-19 transmission, including the wearing of masks, washing of hands, safe respiratory practices, physical distancing, and sanitization of frequently used
surfaces. Citizens are further encouraged to get tested to ascertain their COVID-19 status and get vaccinated to protect their health and help stop the spread of the virus.
https://natureisle.news/wp-content/uploads/2021/09/Extended-Business-Opening-Hours-September-5.pdf