The Government of the Commonwealth of Dominica is the recipient of an additional package of assistance from the United Nations' World Food Programme. The assistance package will contribute to resilient livelihoods and food security through data, digitalization and multi-sectoral linkages thereby pursuing effective collaboration to strengthen disaster risk management and national social protection programmes.
In 2020 the government through the Ministry of Youth Development and Empowerment, Youth at Risk, Gender Affairs, Senior's Security, and Dominicans with Disabilities signed a Memorandum of Understanding (MoU) for the provision of assistance for the National Social Protection Programme.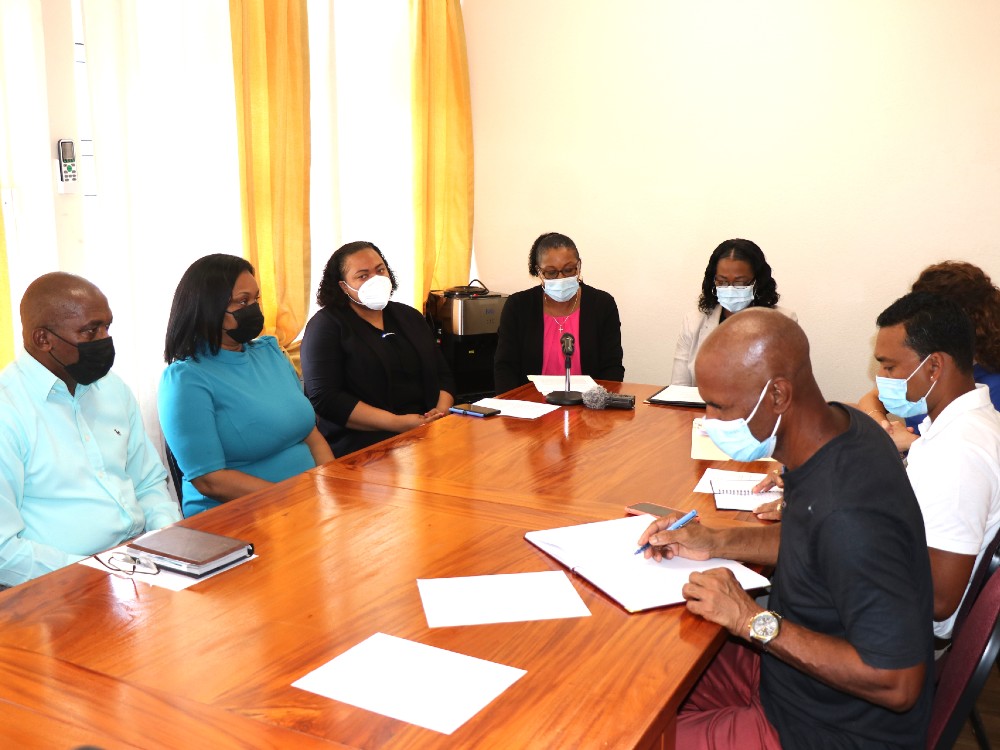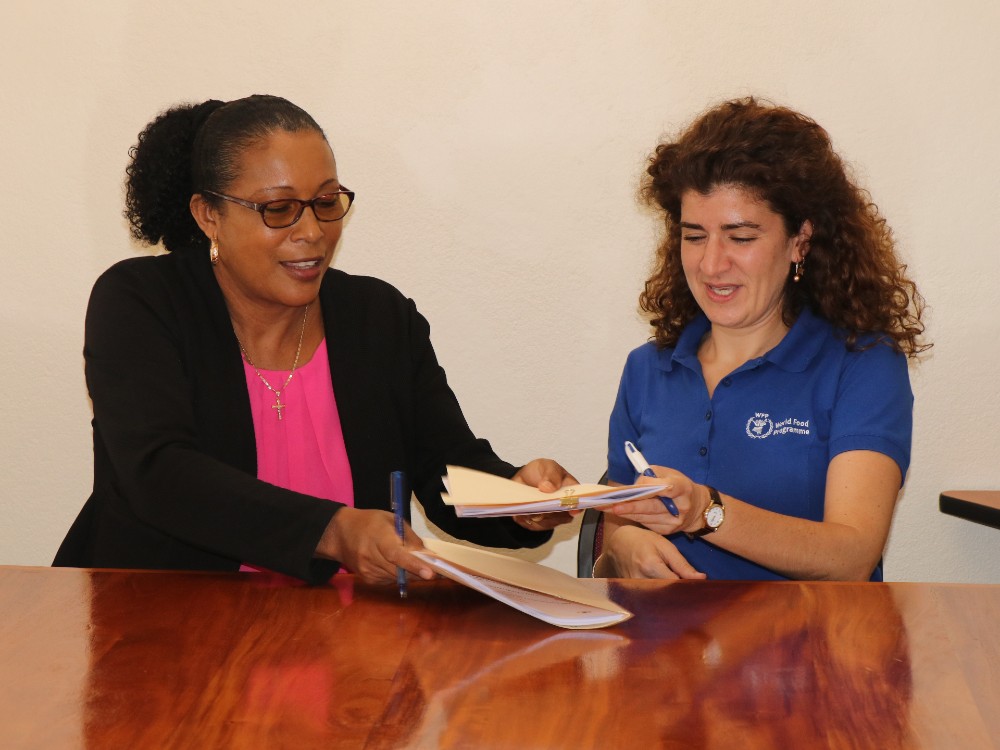 During the Covid 19 pandemic, the WFP provided additional funds of EC$5 million to Government to assist recipients of the public assistance programme through a cash transfer grant for a period of six months. This additional support is a continuation of the collaboration and strengthening of the partnership.
Three-line ministries will benefit directly namely the Ministry of Youth $340,932.00, the Ministry of Blue and Green Economy, Agriculture and National Food Security $209,898.00 and the Ministry of National Security and Home Affairs $22, 896.00.
Speaking at the ceremony, Minister, Dr Adis King, stated that during the COVID-19 pandemic the UN World Food Programme provided over EC$5 million to the Government of Dominica to assist the most vulnerable families in Dominica through a monthly cash transfer grant for a period of six (6) months. 
"The cash transfer grant was paid to recipients of the public assistance programme as a top-up to their usual amount received monthly.  Today, ladies and gentlemen, the Government has approved for the continued technical cooperation with the UN WFP for continued technical assistance and financial support," the Minister stated.
Also sharing brief remarks was Dr Kyra Paul, Permanent Secretary who stated that "the project is aligned with the Government's national priorities articulated in the Government's national policy framework including food security, gender equality, economic empowerment and resilience building of the most vulnerable populations.  The project also brings Dominica closer in its' pursuit towards the attainment of the Sustainable Development Goal Agenda 2030."