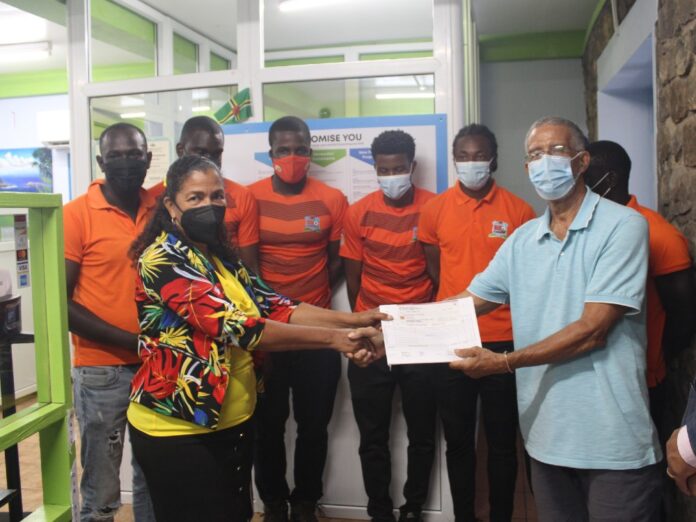 The sponsor of the South East Football Club for the past 20 years Sagicor Life Insurance has made an undisclosed cash contribution to the club who next week will be taking part in the Caribbean Club Championship in Puerto Rico.
At a brief ceremony at the office of Sagicor Life Insurance, Manager Cheryl Rolle applauded the club for its discipline and strong structure.
"The South East Club works and trains very hard, and so, we at Sagicor Insurance support them holistically. As sponsors, we show a very keen interest in the player's development and this is testimony to the fact that we attend all the matches that they play," Rolle said.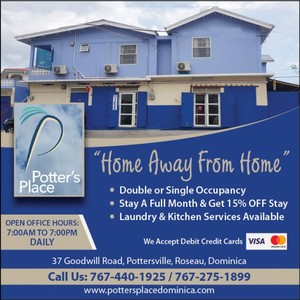 "We encourage them to be disciplined and to also get a good education as this is very essential in life as education and sports go hand in hand. Remember that every time that you travel, you are an ambassador to your country so you have to behave and carry yourself in a proper manner".
She urged them to play in the true spirit of "sports" and bring home the trophy.
Ron Green is the Manager of the Sagicor South East Club.
In expressing his gratitude to Cheryl Rolle and Sagicor Life he says the support has been tremendous for the past 20 plus years. "It's not just the financial contribution, but the fact that the staff of Sagicor always shows up during our games and give us all the support and that is very encouraging," Green said.
The Sagicor South East Club are back-to-back Premier Champions of the Dominica Football Association (DFA) league and as such will join 13 other clubs in the Caribbean Club championship competition during the Easter week in Puerto Rico.
"We have been training hard for that and we thank you for your support over the years," Green said. Just a few weeks ago Prime Minister Roosevelt Skerrit through the government of Dominica and the Ministry of Sports also make a cash contribution to the club towards their participation in the Caribbean Club Championship.