News Editor of the State-owned Dominica Broadcasting Corporation (DBC) Curtis Matthew has tied the knot with his long-time sweetheart Delia Samuel.
In a simple ceremony before family, friends, and some members of the media fraternity Matthew and Delia recited the marriage vows to pledge to "love each other and be true and faithful" to each other.
The ceremony took place at the St. Alphonsus Catholic Church with Monsignor Eustance Thomas being the main celebrant assisted by Fr. Charles Martin.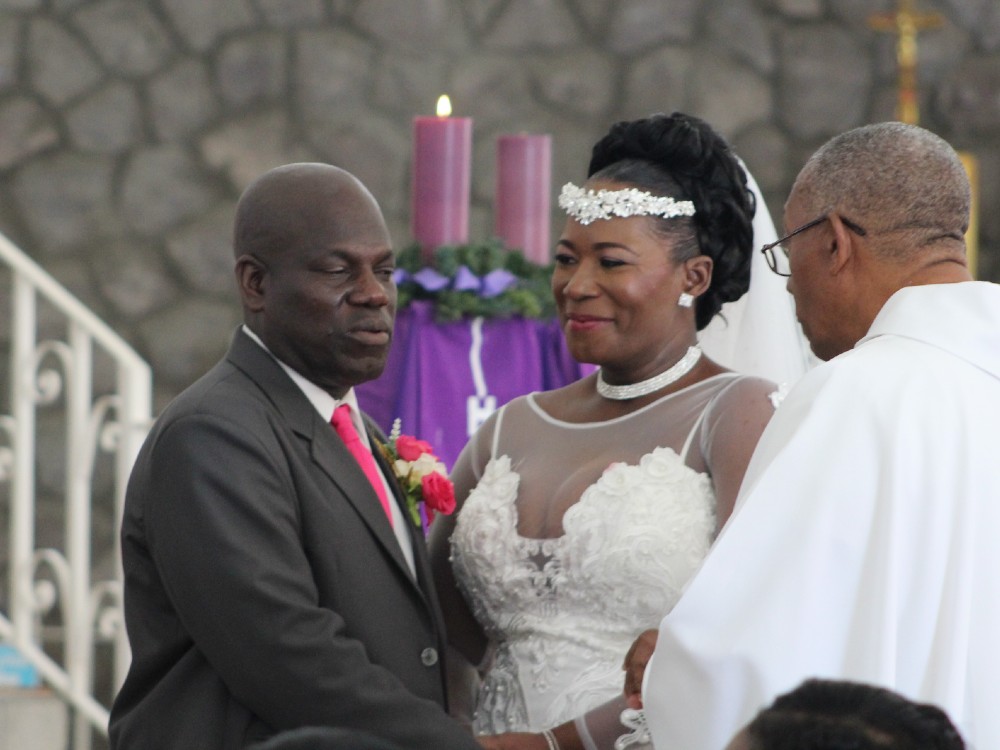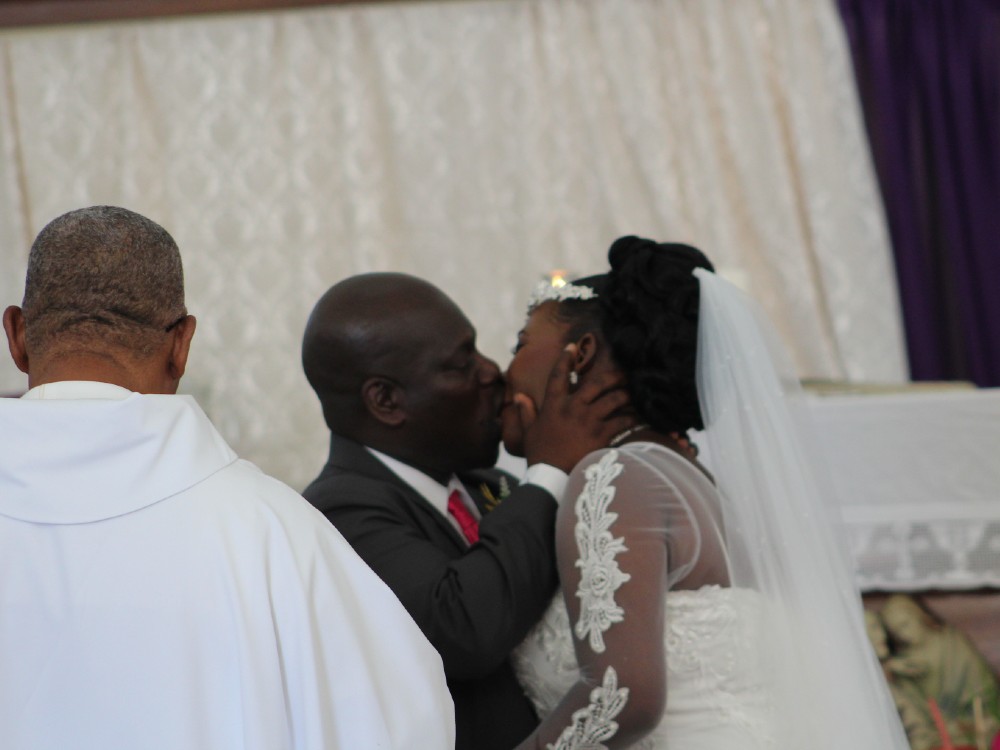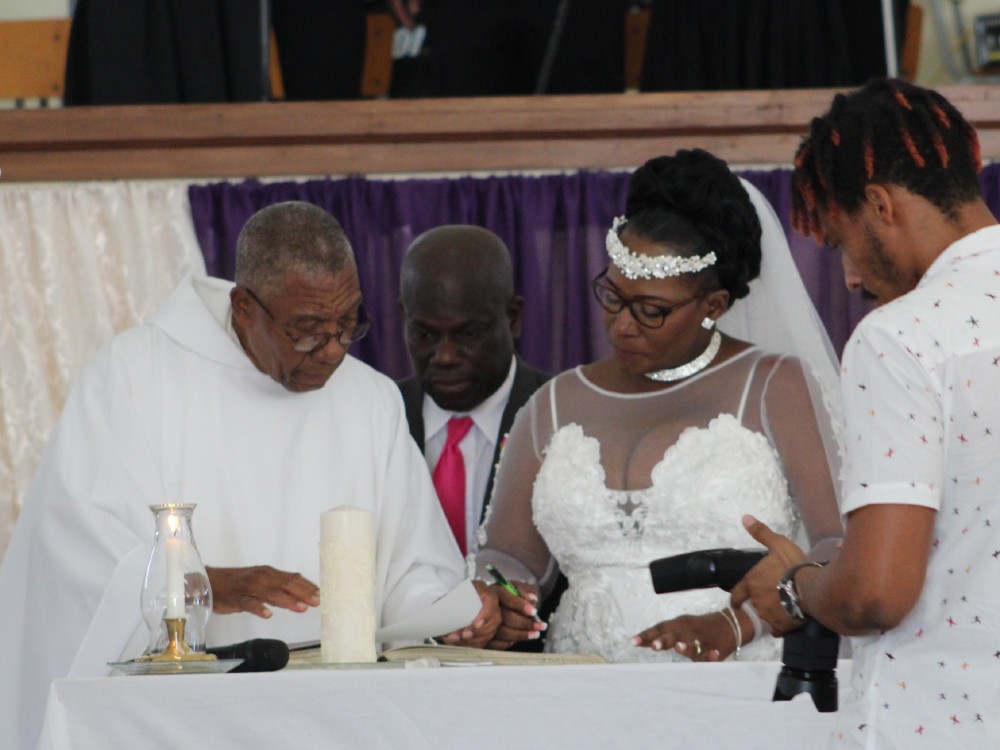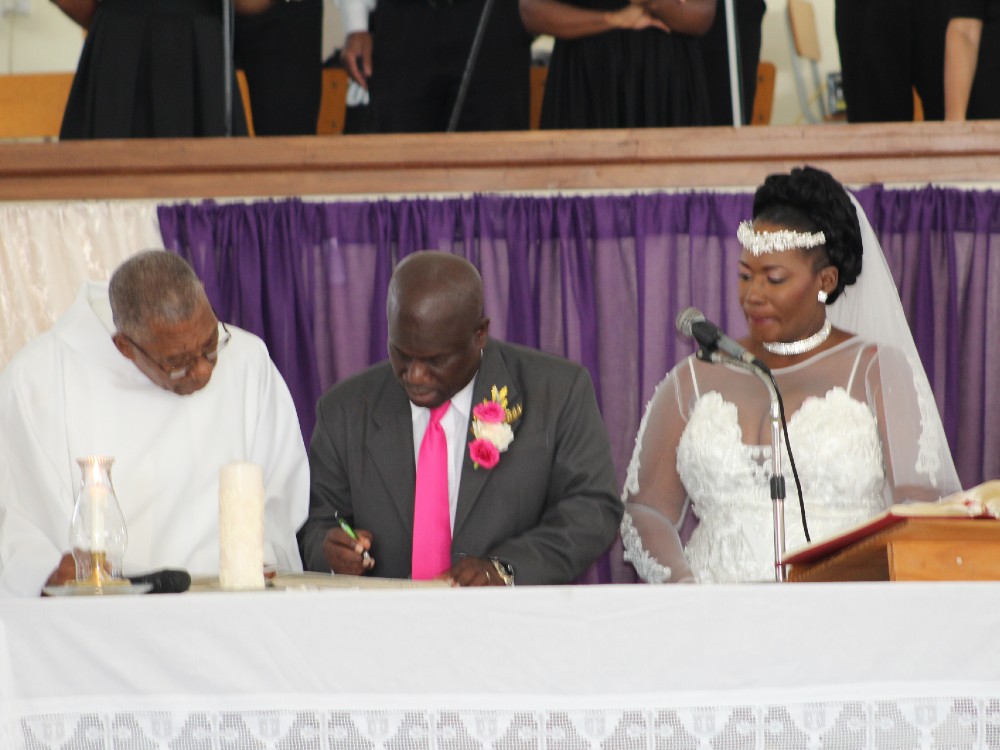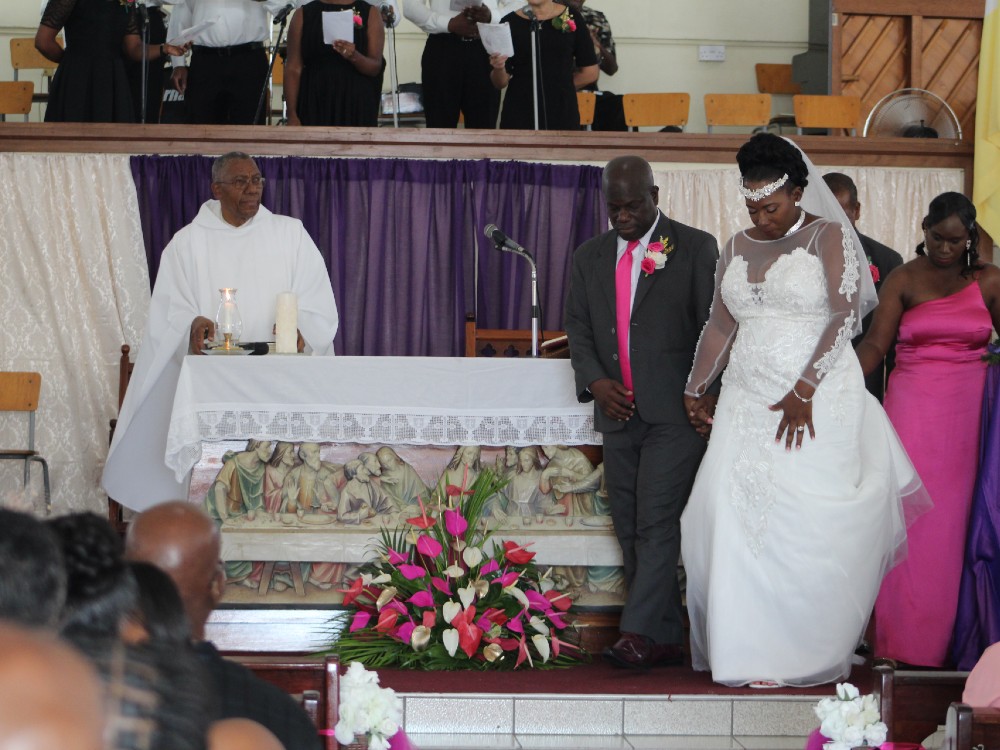 "I am very happy, I feel relieved, it feels great to be married," Matthew told Nature Isle News (NIN) minutes after the ceremony. At the reception, many shared congratulations to the newlywed and wished them prosperity and God's blessings, guidance, and protection.
Nature Isle News extends congratulations to Curtis and Delia and wishes them a long, blessed, and fruitful married life.