At the Seventh Organisation of Eastern Caribbean States Council of Ministers: Agriculture (OECS COM: A) held on June 30, 2023, it was agreed that the OCES Commission would focus on three out of seven core areas from the ten-year Food and Agriculture Systems Transformation (FAST) Strategy for developing its work programme for the next three years. These are namely private sector development; transport, logistics, and trade; and climate resilient agriculture.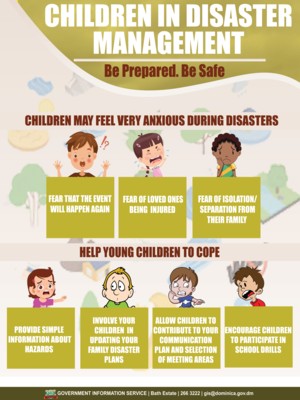 On September 1, 2023, in line with the core focus areas, a FAST Strategy Private Sector Panel Discussion was held in St. Vincent and the Grenadines, inviting private sector stakeholders from across the region to participate and contribute. The panel included professionals from wide-ranging industries who each proposed solutions for longstanding and complex challenges faced by the agricultural sector.
Ms. Sunita Daniel, CEO of Export Saint Lucia lent her expertise on trade and export promotion to the panel. She highlighted the importance of regional partnerships and value chains to expand the productivity and sustainability of the region's agricultural outputs. 
As part of her contribution, Ms. Daniel noted, "Saint Lucia probably has a lot of capacity in an area, we probably don't in another area but another OECS country has. Where can we build those partnerships to ensure that the region benefits from increased trade? The trading opportunity, the trading market that is available is very good…We have a lot of potential to tie ourselves to improving our impact on the value chain…There is a lot of demand for our products and what our OECS countries have to offer."
Professor of Biology at the University for West Indies, Leonard O'Garro, focused his contribution on the availability of land in the region and contingency planning "particularly when a hurricane wipes out an entire small island base. Basically, the agricultural system goes offline and that's an important aspect of food security we need to take into account." Professor O'Garro also stated that it is important to determine how much land is required to meet food security needs.
"It must not be assumed that sufficient land is available," he noted.
Addressing economic innovation that is needed for greater agricultural productivity, Mr. Steve Maximay, Managing Director of Science-Based Initiatives shared his recommendations with the OECS private sector.
"In terms of this FAST private sector investment, I think it should be guided by creativity, it should be based on scientific determinants and it must be leveraged with your intellectual property, because not only are you supposed to expand your headspace when you have limited land space, but we must treat intellectual property as an economic reality as opposed to a legal imposition."
Mr. Damian Bowen, Managing Director of Lynch Caribbean Brokers was the fourth panelist and he called for a renewed, collective approach to corporate insurance in the OECS.
Referencing Windward Island Crop Insurance Ltd. (popularly known as WINCROP), Mr. Bowen shared his advice, "Our team is committed to working hand in hand with you in ensuring in parallel to the development of your other milestones and KPIs, that the agri-insurance platform is a key part of that. In moving forward let's also ensure that we take our lessons from the past, be proud of the developments that we've made today, and be ever focused on what we can achieve together tomorrow." 
Several local and regional stakeholders including farmers, fishers, and agro-processors, were engaged in the panel discussion which sought to facilitate the deepening of collaboration between public and private sectors.
Chairman of the COM: A, and Minister for Blue and Green Economy, Agriculture and Food Security in the Commonwealth of Dominica, Hon. Roland Royer shared his expectations following the panel discussion.
He said, "While investment in these key areas by the private sector is critical to address these issues at various links of the value chain, we as policymakers must ensure that we create the enabling environment for investment. Therefore from this dialogue today, we expect that the private sector will advise on areas that we, the policy makers, should address in ensuring that your investments are profitable and sustainable."