High Court Judge Thomas Astaphan will summerise the case involving murder accused Dorian Daley of Grand Fond who is charged with the 2017 murder of his then 62-year-old father Maurice Murray Dailey.
A nine-member jury comprising eight women and one man is hearing the case being prosecuted by Director of Public Prosecutions (DPP) Sherma Dyrample, her assistants Daina Matthew and Marie-Louis Pierre Louis.
The state called 10 witnesses to testify in the matter.
Dorian Dailey then aged 23 years is said to have inflicted several wounds on his father on January 9, 2017. Maurice Murray Dailey died on February 21, 2017, at the then-Princess Margaret Hospital (PMH).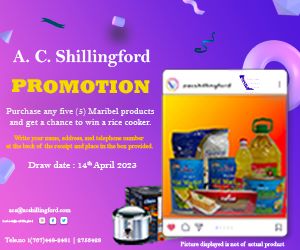 In his accused statement to the police when he was arrested, Dorian Dailey stated that he had gone to the father's Dasheen plantation during the night in the dew with his flashlight and waited for him.
"He was making noise and asked me to give him the flashlight, and he then went for two stones, I swung the cutlass two times at him and it take him in his head and he fell, I then said Daddy I'm sorry," he stated.
Cuban pathologist Dr.Yaima Breaches Munez who performed the autopsy on the body of the deceased opined that the cause of death was "multiple organ failure as a consequence of general sepsis.
She explained that multiple organ failure is caused when more than three (3) main organs in the human body fail, the main ones being the "lungs, liver, brain and spleen."