Clive Bacchus-Former Managing Director of WINN FM Radio St. Kitts
We mourn Ken's departure even as we recall the chronicles of a man who loved his family, his homeland, and people everywhere!
As a journalist, he often expressed the belief that credible information was essential for equity and justice to prevail in our societies.
He was well-prepared, skillful, and determined when in pursuit of clarity, accountability, and verifiable information.
He walked the talk whether at the Dominica Broadcasting Service, Radio Antilles, the BBC Caribbean Service, Observer Radio in Antigua, or WINNFM 98.9 on St. Kitts.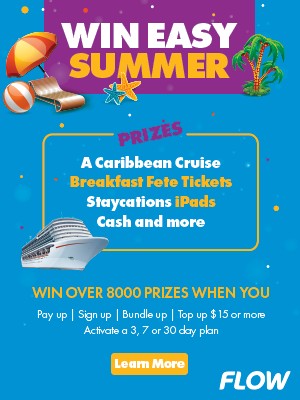 His personality was generally warm and generous.
Ken's smile would light up a room. His sense of humor (including pranks) and love of music were legendary.
He was a teacher, mentor, and counselor who believed in the innate goodness of his fellow human.
In St. Kitts and Nevis, his final post before returning to serve in Dominica, he worshipped at the Immaculate Conception Catholic Co-Cathedral in Basseterre.
I fondly recall his music and his voice on a Friday night on The Strip, a seaside venue just a few yards from the Caribbean Sea, where he would often croon Stevie Wonder's Lately to loud applause and raucous encouragement!
I am glad I knew Ken Richards. He will live on in my heart.
My deepest condolences to his children and grandchildren.
I am reminded of Omar Khayyam's words 'The Moving Finger writes, and having writ, Moves on: nor all thy Piety nor Wit Shall lure it back to cancel half a Line, Nor all thy Tears wash out a Word of it."
May Ken greet our Ancestors with a smile on his face as they welcome him to the Other Side.
Wesley Gibbings former President of the Association of Caribbean Media Workers (ACM)
Ken was the epitome of journalistic professionalism and commitment. We never worked together, but our paths crossed numerous times over the years.
His defining characteristics, whenever we met, could be summed up in measures of good humour, calm, a keen sense of observation, and a casual sharpness of wit. Above all, he was a Caribbean man to the bone. His work led us all to the love for this region and a deep consequential concern for it, for which he was well known and admired. (Wesley Gibbings)
Julius Gittens–Former CANA News Editor, Barbados
*My Pilgrim Friend: Ken Richards*
 Ken Richards was, as Barbadians would lovingly say, a "starboy" – the hero of the piece. He was the ever-supportive right-hand man to so many of us in Caribbean journalism. The honour, pleasure, and privilege were entirely mine to share a radio studio and this life with this gentle, self-effacing giant who spoke truth to power with humility, conviction, decency, and integrity. From DBS and Radio Antilles to the Caribbean News Agency and BBC Caribbean to this Observer Radio studio and later WINN FM/St Kitts, Ken was Radio's beloved, sparkling Caribbean gem. 
 His craft was a labour of love and he called mere weeks ago to signal his enthusiasm for a new way to earn from that which he would do for free, and far too often did. Caribbean people don't know and won't quite understand the half of it – our debt to selfless givers like Ken Richards, progenitor of his "Mallenshajar" tribe, whom he loved utterly. He was such a dear friend, never without a kind word or just a wry smile for the unkind. A pillar of journalism, radio, and honest-to-goodness Caribbeanness takes his leave, and we don't yet know how poorer we are for his leaving us. Maintaining radio silence for Ken Richards.
_"Then said he, 'I am going to my Father's; and though with great difficulty I am got hither, yet now I do not repent me of all the trouble I have been at to arrive where I am. My sword I give to him that shall succeed me in my pilgrimage, and my courage and skill to him that can get it. My marks and scars I carry with me, to be a witness for me that I have fought His battles who now will be my rewarder.'…. So he passed over, and all the trumpets sounded for him on the other side."_
Until, my pilgrim friend. RIP.
Julius Gittens