A total of eight newcomers have been named in a 21- man touring party by the technical staff of the national men's senior team. The unit, which will not have any foreign players, will take on St. Lucia at 7pm on Monday, 27th March, 2023 at the Darren Sammy Grounds in Beausejour, St. Lucia in their final game of the Concacaf Nations League.
Dominica has so afar amassed only two points from its previous three games and stands no chance of advancing to the second round.
Briel Thomas will lead the team in the absence of regular goalkeeper and captain, Glenson Prince. The other players in the squad with some experience include Travist Joseph, Javed George, Dona Jervier, Erskin Williams and Audel Laville.
The newcomers in the squad, many of whom have represented the island at the youth level, includes Patrice Jules, Francis Luke, Felix Anselm, Jerome Burkard, Keeyan Thomas, Tafari Elie, Fabio Drigo and Savio Anselm.
The full squad reads: Patrice Jules, Francis Luke, Audel Laville, Briel Thomas, Cheston Dangleben, Donan Jervier, Erskin Williams, Felix Anselm, Javed George, Jerom Burkard, Jervanie Xavier, Marcellus Bonney, Marcus Bredas, Mosiah Bonney, Releighson Pascal, Savio Anselm, Travist Joseph, Zion Emmanuel, Keeyan Thomas, Tarfari Elie and Fabio Drigo.
The squad will be coached by Ellington Sabin and will be managed by Heinrich Anselm. The rest of the technical staff is, Courtney Challenger (goalkeeper coach), Clevon Vidal (medics), Delroy Watt (Fitness trainer), Reginald Darroux (equipment manager), Dr. Curtis John (Doctor) and Garvin Richads (media).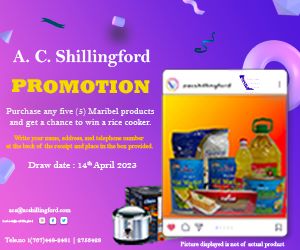 The squad is expected to leave the island on Thursday. Dominica drew both games against Anguilla and went down to St. Lucia at the Windsor Park Sports Stadium, which effectively dashed all hopes of gain promotion to League A.