Minister for the Environment, Rural Modernisation and Kalinago Upliftment, Honourable Cozier Frederick, last week, attended the fifteenth session of the Conference of the Parties (COP15) of the United Nations Convention to Combat Desertification (UNCCD) being held in Abidjan, Côte d'Ivoire from May 9-20.

The conference is held under the theme, ' Land. Life. Legacy: From Scarcity to Prosperity,' a call to action to ensure land use and management remains a priority matter despite the various levels of development within each country.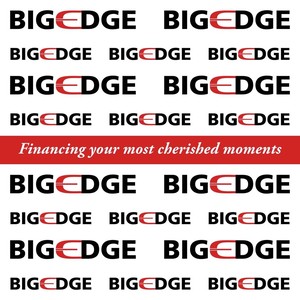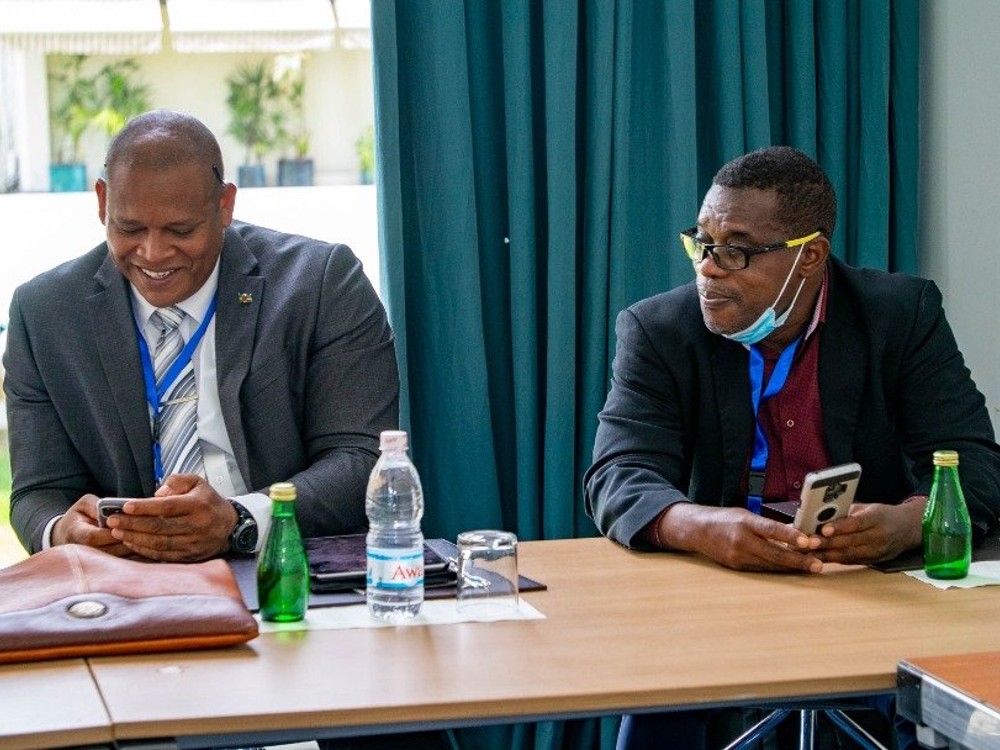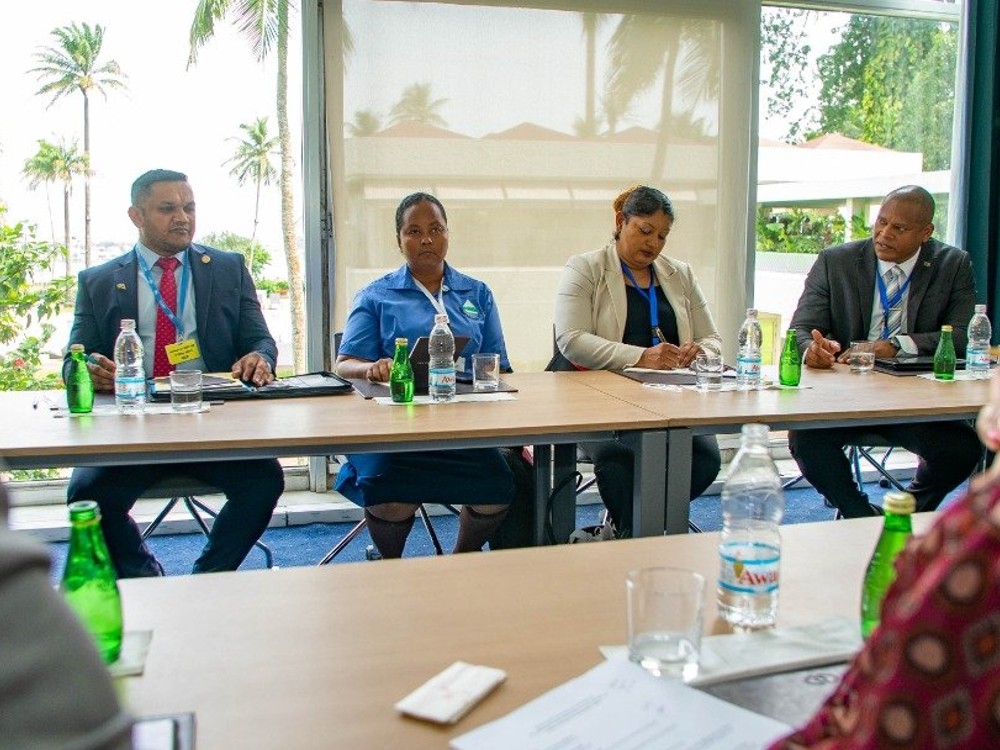 Leaders of government, the private sector, civil society and other key stakeholders who drive progress towards the sustainable management of one of the world's most precious commodities, are attending the conference. The event is exploring the link between land and other key sustainability issues during the high-level segment, the Heads of States Summit, high-level roundtables and interactive dialogue sessions.
Minister Frederick joined Vickram Bharat of Guyana and Alfred Prospere of St. Lucia on the sidelines of COP15 to discuss how countries can negotiate easy access to the Green Climate Fund. The Ministers also met with the Food and Agriculture Organization (FAO) to discuss the strengthening of technical support for the region through
the Partnership Initiative for Sustainable Land Management (PISLM).