Dear Brothers and sisters in Christ, as new cases of Covid-19, begin to restrict some of our activities again, I urge everyone to cooperate with the directive from the Ministry of Health regarding all protocols: handwashing & sanitising, physical distancing, limited size gatherings, mask-wearing, and the like. Those who are unvaccinated, please get vaccinated.
Being vaccinated against the Corona Virus in the context of today's pandemic is tantamount to an act of love of self and love of neighbour.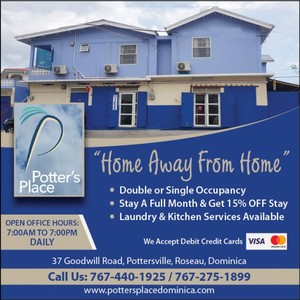 For more than two years now, the whole world has been battling against the Corona Virus – dubbed Covid 19. Sources indicate that it will be with us for a while. In fact, they show that the virus is mutating into new and even more contagious variants.
From all indications, the only option left to combat this terrible scourge is our collective effort and action, a significant part of which is the vaccination of all. In some countries, governments and private sector groups are resorting to incentives of various kinds to encourage vaccination. It is unfortunate that as a human community we have come to that.
We all look forward to seeing our country return to normalcy. Everyone would like the economic, social, and spiritual life of our people to return to the level of freedom we knew in the past. But we will not get there if we think only of ourselves.
Until now, our country and the world have been living on the edge with the constant threats of shutdowns and related restrictions. It is the last thing that Dominica needs.
We have been blessed in being considered as one of the safest places in the world today in relations to the Covid pandemic. Our active cases have been relatively low, and we have recorded no deaths to date. This is the best position we can be in.
However, we should do our utmost not to squander our blessings. Our health system does not have the capacity to deal with any serious outbreak. We do not have to wait until we begin to lose family members and loved ones to take things seriously.
I urge you to love your neighbour as you love yourself and help limit the transmission of the disease in Dominica. Vaccination is indeed an act of love!