The news of his resignation came as a shock to many in the local sporting arena since his passion for the sport is unquestionable. However, many eyebrows were raised when Dominica Cricket Association committee member, Kimara Hurtault announced the resignation of public relations officer, Augustine, "Beno" Pascal.
Pascal, who was first elected on the DCA executive in February, of 2015, tendered his letter of resignation as both the public relations officer and executive committee member exactly one month ago, today. His resignation is to take effect on September 22, 2022. According to Pascal, he had contemplated such a move for some time now. 
"It was some time last month while in St. Vincent to support my son who was involved in the Cricket West Indies Rising Stars 3-day championship that I sent in my resignation. It was to take effect on September 22, 2022," Pascal stated. 
When prompted as to the reason behind his resignation, Pascal had this to say, "Over an extended period of time without going into details I felt disrespected within the Board. Those who know me would know how passionate I am about the sport of cricket. 
"At one point, I felt that passion whittled down. As a grown man, I realized that I had gotten to the point where I felt that I had overstayed my welcome. Having discussed the matter with my family, the decision was for me to step aside," he posited,
The former Division One fast bowler and the father of up-and-coming future prospect, Stephan Pascal, said that he feels a sense of duty to the players that reposed confidence in his ability, therefore, he may not divulge too much as to the inner operations of the DCA.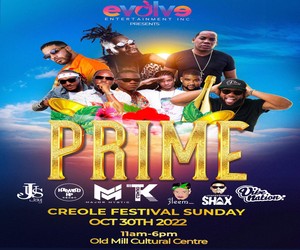 "I felt obligated to speak publicly of my resignation though not in any significant detail because I have some form of responsibility to the cricketers who voted for me to serve them," he explained.
During his stint, Pascal can be credited with a number of initiatives aimed at creating greater visibility for the DCA, unfortunately, these were short-lived. 
"My stint was one of a mixed bag. Initially, I was able to bring some new cricket ideas to the administration. I was able to enhance the promotion of the game which was not done before. I created the Facebook and Instagram pages. I was able to bring to the game pre-match conferences for finals. The man of the match was also introduced. Unfortunately, for some strange reasons, these initiatives were short-lived," he indicated with a deep sense of rejection. 
Despite his resignation, Pascal plans to remain involved in the sport.