Viola Justine Lataille better known as Ma Vio was born June 7, 1919, in Vieille Case, a village on the north coast of Dominica. She is the daughter of a French father who came from Paris and a Dominican mother.
On June 7, 2020, Ma Vio who is based in Florida was surrounded by her children and grandchildren who serenaded her as she celebrated her 101 birthday despite the COVID-19 lockdown.
She comes from a family of two sisters – Cammie and Henrietta and four brothers – Collie, Vince, Charlie, and Allan. Her only living sibling is Henrietta, who resides in Guadeloupe, French West Indies.
According to her daughter, as a child growing up, her mom was not sent to school but worked hard in the home and did gardening on her family's estate.
"At age twenty-six, she had her first child, a son, Stafford. Soon after, leaving her son with her family, she left home and moved to Roseau to find work to support her and her son.
"She eventually sent for her son Stafford and brought him to Roseau to live with her. Viola went on to have three more children, one boy Cuthbert (nicknamed Chickeyting,) and two daughters, Ingrid and Daphne."
She continued, "As a single Mom who was not schooled, she was very adept at finding gainful employment in various trades in the following establishments; as a general worker at Geest Industries, a company shipping bananas to Ireland and owned by the Folley family; a cook for the Nassief family; a general work in a New Town factory; a cook at Anchorage Hotel; a messenger at Phoenix Supermarket (A.C. Shillingford & Co); a cook at the home of Ed Corriette; Chef at Springfield Hotel and Chef at Asta Hotel."
It's clear that Vio knew and loved the kitchen as she also sold homemade ice cream, mangoes, blood pudding, bread pudding, and souse to compliment her wages in order to make ends meet.
Her daughter states that just notating these varied and many jobs "makes me dizzy but for Vio, it was her method of survival."
Despite the fact that Vio did not attend school that did not deter her, she taught herself to read and write and she loves to read!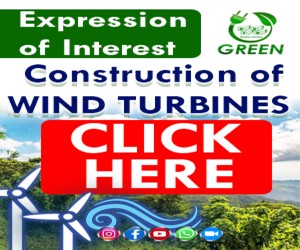 She eventually bought a plot of land at Fortune Estate, on the outskirts of Roseau, Dominica's capital. This was one of the proudest moments of her life. She walked away from her family's land and ventured out solo to make a life for herself. And she did just that and even managed to buy property while earning low wages. Her secret? "Saving for a rainy day!"
Hurricane David devastated Dominica on August 29, 1979. Thereafter, Vio began going back and forth to Guadeloupe via boat, sometimes a pretty rough ride, to sell provisions from her garden and sometimes in the public marketplace.
"Vio moved to the United States in 1990 to live with her children but she did not acclimatize easily or happily to the cold weather that came with living in the United States. She constantly reminded her children that she did not want to be there and we believe, if she had the opportunity, she would have moved back to Dominica,"
Now that she is in sunny and warm Florida there are no complaints," her daughter said smiling.
"My mom worked very hard from childhood to 1989, when she finally got to drop the reigns of responsibility and just live life. She worked as a house aid to an elderly lady in the USA but only for a very short time. Since then she has traveled with family to Dominica on vacation twice – 1992 and 1996 and has also vacationed in Guadeloupe, Trinidad & Tobago."
"Her resiliency is a testament to a backbone formed from her devout belief in God and prayer, sheer hard work, discipline, independence, a low tolerance for nonsense, eating healthy (lots of vegetables, fresh fish, ground provisions, (and the pièce de résistance – an occasional shot of gin-on-the rocks."
Vio has eleven grandchildren and six great grandchildren.
Her eldest grandchild Derrick Paul attended St. Mary's Academy in Dominica. Upon graduation, he immigrated to the United States, enlisted and served in the United States Air Force, now a retired veteran and lives in the USA.