Dominica's Prime Minister Roosevelt Skerrit in his 2022/2023 Budget presentation has indicated that a new Medical School will be replacing Ross University in Portsmouth.
Mr. Speaker, since the departure of Ross University, Government has received several expressions of interest to establish a medical school at that facility. I am pleased to announce that after several months of negotiations, the Government has entered into an agreement with CSOM Holdings Limited for the operation of a medical school at the former Ross University Campus at Picard which will be named the American Canadian School of Medicine.
The school will offer a 4-year medical degree (MD) designed for students who have already completed bachelor's degrees and will be run by an experienced team comprising doctors who have held positions at major universities in the United States including a former Vice President of Operations of the Ross University School of Medicine. Most of the students are expected to come from Canada, the United States of America, and the Caribbean. Initial preparations for a September 2023 commencement have started and will accelerate over the next few months.
I urge all Dominicans to be prepared for the opportunities which will be created with the return of a medical school to Portsmouth. We are optimistic about the potential of this new school and its positive impact on Dominica and on the people in the North in particular.
Meantime, in an exclusive interview with Nature Isle News, (NIN) Carey James executive VP says they are "excited" to be able to be in Dominica and be part of the Dominica landscape.
American Canadian School of Medicine – (Dominica) Biographies
PRESIDENT
Arvin Bagherpour MD
Arvin N. Bagherpour, MD is the chief executive officer of GMED Global, LLC. Dr. Bagherpour graduated from the University of Texas, Austin with special honors, and earned his medical degree from Ross University. His post-graduate work includes residencies at Beth Israel in New York. Albany Medical Center, University of Texas in Austin, and a prestigious fellowship at The Cleveland Clinic. Dr. Bagherpour is a board-certified diagnostic and interventional radiologist and has published several research papers and earned numerous academic distinctions and awards. Arvin has a keen interest in improving healthcare systems and supports individual medical students and institutions through his business and philanthropy.
CHIEF MEDICAL OFFICER
Ramin Ahmadi MD MPH
Ramin Ahmadi graduated from the Medical College of Wisconsin and completed his internal medicine residency and Master of Public Health at Yale School of Medicine. He had served as clinical faculty at both Yale and the University of Vermont and founded the University of Vermont Larner School of Medicine campus at Western Connecticut. He has received many competitive national grants for the design and implementation of innovative medical education programs in the last two decades. Ramin Ahmadi served as Designated Institutional Official and Director of Graduate Medical Education at Western Connecticut Health Network (WCHN) from 2008 to 2016. During these years he built two clinical campuses for the University of Vermont and Ross School of Medicine in Western Connecticut. Ahmadi has attained fellowship status in the American College of Physicians. He is interested in innovative models of medical education, community-responsive medical education, and Global Health and Health and Human Rights.
EXECUTIVE VICE PRESIDENT & CHIEF OPERATIONS OFFICER
Carey M. James MBA
Carey James is the executive vice president and chief operations officer of GMED Global, LLC.
Prior to joining GMED, Mr. James served as vice president of operations for Ross University School of Medicine (RUSM), the second-largest provider of physicians in the United States. During his 15-year tenure as an administrator, Mr. James oversaw more than 10,000 MD graduates and managed all operational matters in the RUSM Chancellor's administration – including $200MM in revenue generation per annum, and over $500MM in long-term affiliation agreements with US teaching hospitals. Before being promoted to Vice President, Mr. James held the position of Associate Dean of Operations and Admissions, where he was responsible for recruiting and enrollment for the university. Mr. James has a distinguished track record of building new programs, such as the RUSM scholars program, and partnerships, such as the HBCU/HSI initiative, which saw RUSM forge articulation agreements with some of the most prestigious Historically Black Colleges & Universities and Hispanic Serving Institutions in the United States. He is particularly skilled at launching and leading complex operations with faculty, students, sovereign governments, and businesses. Mr. James earned his Bachelor of Science Degree from Virginia Polytechnic Institute & State University in Biology and Biochemistry, where his research contributions to water quality in the Chesapeake Bay were published as part of an interdisciplinary team of scientists and engineers.
SENIOR ADVISOR TO THE CEO
Bruce Kaplan D.O.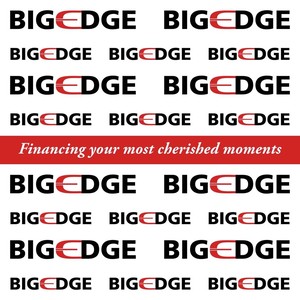 Dr. Kaplan, a board-certified rheumatologist with a B.S.E.E. degree, has previously served as Chair of Rheumatology, DIO, DME, and was the Internal Medicine program director for Wayne State University School of Medicine (WSU) and Michigan State University teaching hospitals – leading both allopathic and osteopathic student, residency, and fellowship programs. He has also served as president and as a Board of Trustee member within the WSU system. His experience also includes critical roles at the American University of the Caribbean School of Medicine (AUC), where Dr. Kaplan was Clinical Dean before being promoted to Chief Academic Officer. Dr. Kaplan was one of the founders of Rocky Vista University (RVU) and eventually became Chairman of the Board/ RVU was later sold to a private equity group. In that capacity, Dr. Kaplan was responsible for choosing the location, hiring the Dean, preparing the budget, and the construction planning. He was a key member of the management deal team that sold AUC to DeVry (NYSE) in 2012 for $235M. Dr. Kaplan has also been instrumental in supervising the building of a new $230M teaching hospital in Michigan, $35M in new construction at AUC, and $50M original construction at RVU. Dr. Kaplan currently serves as a consultant for many hedge firms, private equity firms, and academic institutions, as a subject matter expert for medical institutions in the U.S., India, UK, Hong Kong, and KSA.
Attached is the full interview with Carlisle Jno Baptiste…https://natureisle.news/wp-content/uploads/2022/07/Carey-James-speaking-with-Carlisle-Jno-Baptiste-of-Nature-Isle-News.mp3