On December 1 every year, the world commemorates World AIDS Day, the first global health day to be recognized.
With this observation, we are reminded that the persons infected and affected by HIV AIDS are faced with life-altering health
challenges however, they deserve the courtesy of good and satisfactory quality of life. The Ministry of Health Wellness and New
Health Investment continues to stand in solidarity with the community. This year's campaign is focused on equal access to
healthcare, as well as social, cultural, and economic opportunities. The UNAIDS slogan "Equalize" sounds like the call for
every entity to play its role in that endeavour.
This shared goal can only be accomplished by establishing the proven practical actions needed to address inequalities and help end AIDS. These include:
 Increase availability, quality, and suitability of services, for HIV treatment, testing, and prevention, so that every client is well served. Our national commitment to this is in the form of spare-heading new prevention strategies centered on self-testing initiatives with the possibility of introducing PRE Exposure Prophylaxis Treatment. We have scaled up testing post-Erika and Maria as well as COVID-19, with the aim of achieving early diagnosis and treatment.
 Reform laws, policies, and practices to address the stigma and exclusion faced by people living with HIV and by key and marginalized populations, so that everyone is shown respect and is welcomed. This is evident in recent advances in repelling Laws that would limit access to services while diminishing stigma and discrimination experienced by marginalized
communities who are most vulnerable to the virus.
 Ensure the sharing of technology to enable equal access to the best HIV science, between communities.
 Communities will be able to make use of and adapt the "Equalize" message to highlight the particular inequalities they face and to press for the actions needed to address them.
With these planned interventions, the World Health Organization has shifted the target set for a reduction in HIV infection to 95/95/95.
1) 95% of persons infected should know their status;
2) 95% of these HIV-infected persons should be on Antiretroviral Therapy (ART);
3) 95% of persons on ART should be virally suppressed by 2030.
We continue to observe World AIDS Day on December 1 in solidarity with persons affected by the disease, in remembrance of persons
who died, and to stand against social injustice.

Our response has become more community-centered, with everyone playing a part in eliminating social and cultural inequalities. With
this approach, we are soliciting a joint response from our faith-based organizations, civil service organizations, social clubs, local
government entities, and the private sector, to join the response and play your part in sensitization, awareness, and education. This
community-based approach is an ideal model and is supported by shared equal responsibility.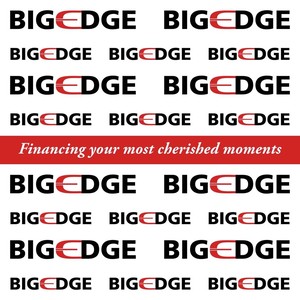 As individuals, we must each develop changed attitudes, practices, and beliefs by educating ourselves and expressing a humane
response to persons who may be affected by the AIDS epidemic, embracing them as productive contributors to our beloved country.
The Ministry of Health, Wellness, and New Health Investment stands firm in support of persons who may be infected or affected by this disease and continues to offer the services needed for a rich, healthy, and productive life.
We also continue to encourage persons to know their status by being tested and if you do have a positive result, please enroll in
care to preserve your quality of life. Remember, you are not in this fight alone.