By Garvin Richards in Birmingham England
National female long jumper Mariah Toussaint didn't make it out of the qualifying round in the Women's Long jump as action continued Friday at the 2022 Birmingham Commonwealth Games.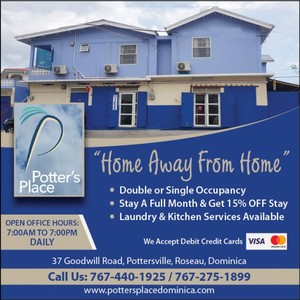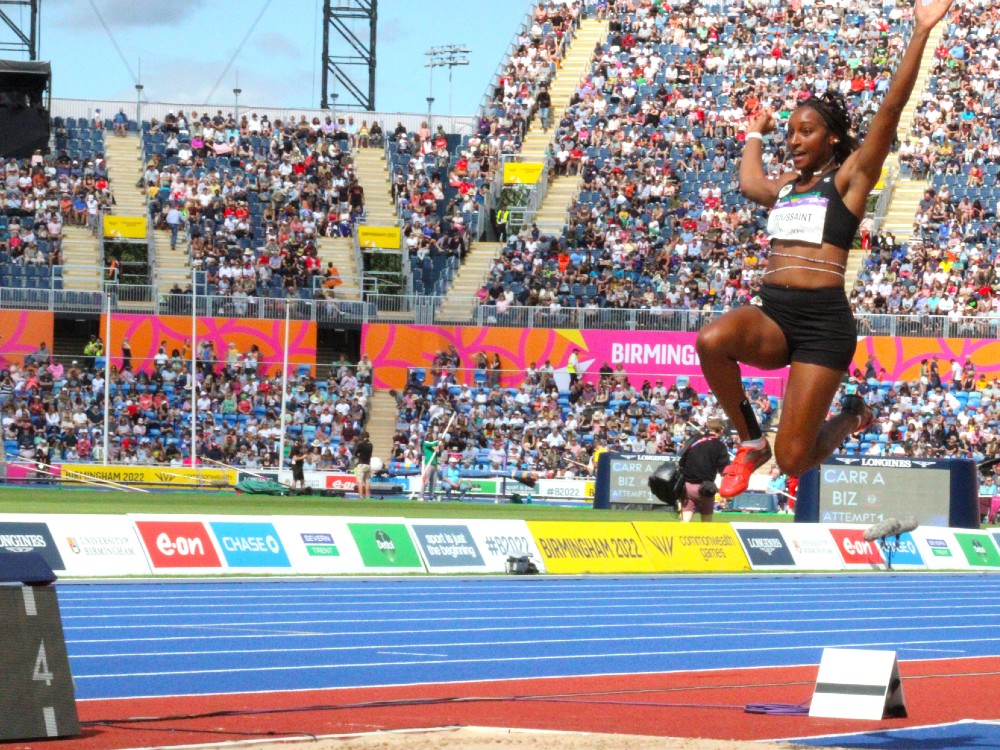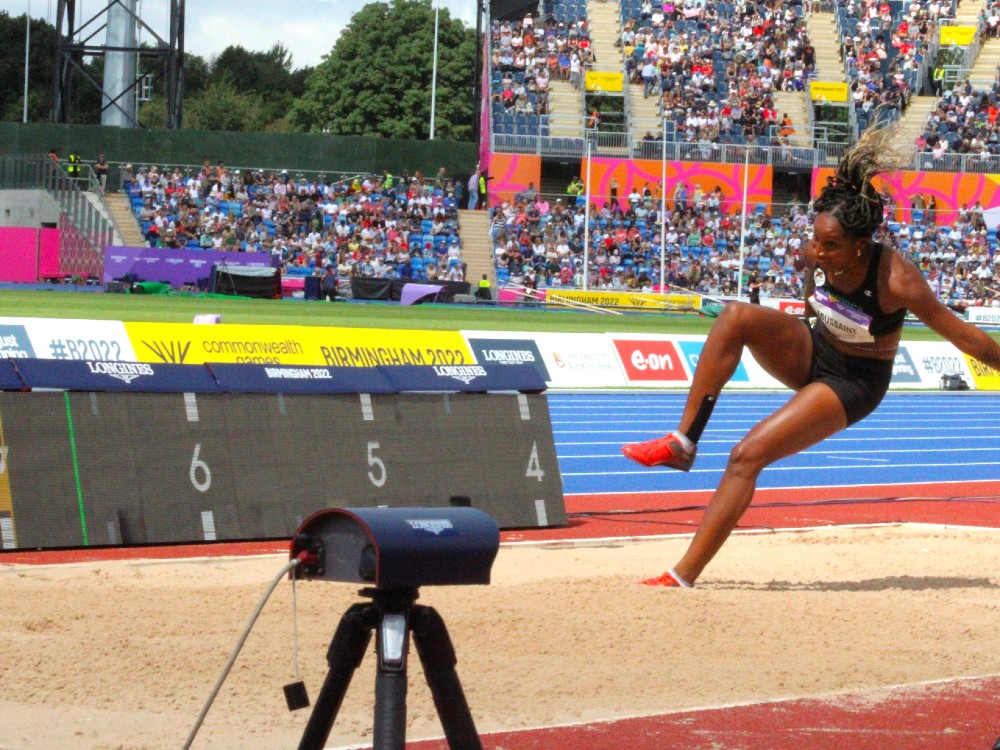 Chasing a mark of at least 6.75 meters to automatically qualify for Sunday's final Toussaint jumping in Group A, got off to a slow start, as she fouled her first attempt.
Jumping a second time, Toussaint again missed her run-up and fouled her attempt.
Needing to get a jump of just over 6 meters to at least finish in the top 12 to qualify for the finals, Toussaint again struggled with her run-up missing her mark, and foul her 3rd and final attempt to end her medal campaign on a sad note.