The Dominica Football Association (DFA) has named a total of 38 players to prepare to participate in the 2021 CONCACAF under 20 men's football championship.
The players selected have all been representing various clubs in the Premier Division as well as the Division One League which have been currently suspended owing to the covid-19 pandemic.
The players will be under the watchful eyes of Collin "Colo" Bernard who will serve as the head coach of the unit. Bernard will ably be assisted by former national player, Euclid "Boot" Bertrand.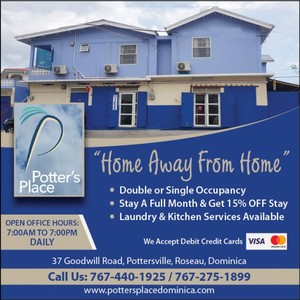 Dominica is placed in Group A together with Curacao, Grenada, Sint Maarten, and the British Virgin Islands.
The opening encounter will be against Grenada on the 7th while two days later, the unit will do battle against Sint Maarten on the 9th. The fixture against Curacao is on the 11th. The final match will be against the British Virgin Islands on the 13th.
The players named to train are:
Delani Alexander, Felix Anselm, Savio Anselm, Omarie Bazil, Mosiah Bonney, Marcus Bredas, Omarion Brumant, Jerome Burkard, Erhon Carbon, Justin Casimir, D' Hante Challenger, Roosevelt Coipel, Malachi Cuffy, Dale Dangleben, Mareo Douglas, Davonne George, Rahkeem Hector, Julie Henry, D'Shaun James, Tyrese Jno Baptiste, Tyriq Jno Baptiste, Tyriq Joseph, Audel Laville, Ricardo Leblanc, Lejaun Leslie, Kymarni Lockhart, Mosiah Mitchel, Quinton Moise, Ethan Nicholas, Jarik Parker, Marik Parker, Kadimel Paul, Aeron Prince, Delton Dalrymple, Glenson Scotland, Yhan Timothy and Turam Toussaint.
The tournament will take place in the Dominican Republic and will run from 5th -13th November 2021. The matches will be played at the Estadio Felix Sanchez and Estadio Panamericano. 
Following the conclusion of the Qualifiers, a total of 20 teams will participate at the Concacaf Men's Under-20 Championship in the summer of 2022. This will include the top four teams from the Qualifiers and the region's top 16 ranked teams (based on the Concacaf Men's Under-20 Rankings) who receive a bye to the Championship.