Dominica Festivals Committee (DFC) and Discover Dominica Authority (DDA) will kick off the series of Festival Dwivés today, September 30th, as part of the promotion for the 22nd World Creole Music Festival (WCMF). Every Festival Dwivé will provide a thematic feel as each one features a different music genre.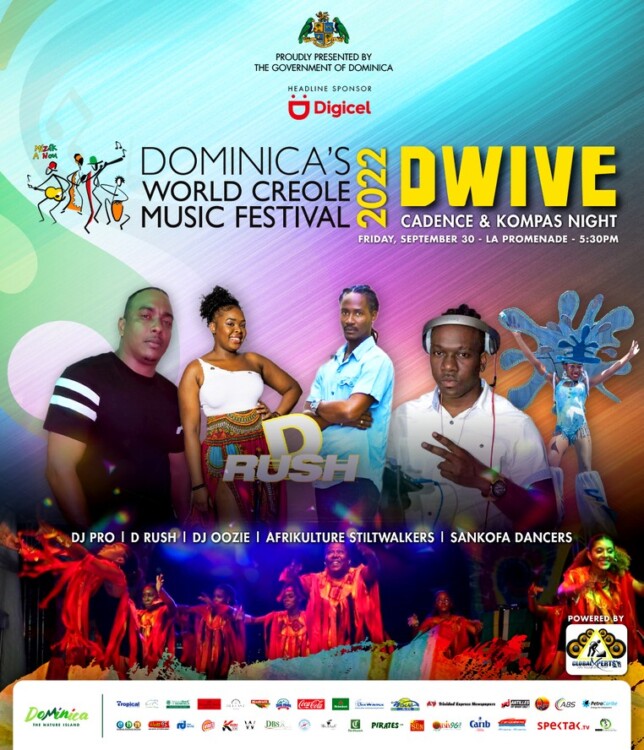 Today's Festival Dwivé will have a cadence and compas feel and feature D Rush, DJ Oozie, DJ Pro, Sankofa, and AfriKulture Stilt Walkers. Season ticket specials will be on sale for EC$300. The Festival Dwivés will be held every Friday leading up to the World Creole Music Festival and will feature a mix of local music and artistic talent. There will also be opportunities to win sponsored prizes and purchase season ticket specials.
The DFC Hotspots also continue at Tulips in Portsmouth this Saturday, October 1st. Patrons will receive chances to spin the 'Festival Wheel' to win WCMF tickets, prizes from sponsors, and more!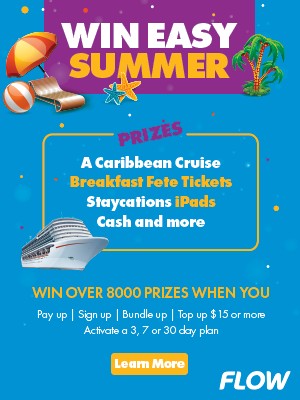 Discover Dominica Authority (DDA) extends special gratitude to this year's World Creole Music Festival sponsors which include presenting sponsor, the Government of Dominica; headline sponsor, Digicel; silver sponsors, Tropical Shipping and Coulibri Ridge; bronze sponsors, RCI Guadeloupe, RCI Martinique, and premier banking partner – National Bank of Dominica; corporate sponsors, Tranquility Beach, Belfast Estate–Kubuli, Josephine Gabriel & Co. Ltd., DBS Radio, The Wave, Spektak TV/Trace, L'Express des Iles, and PDV Caribe Dominica Ltd.; and business sponsors, Wandy's & The Nook, Pirates Ltd., Carib, ABS Antigua, Hott 93/GEM Radio,
Philipsburg Broadcasting, and Q95 (WICE FM). Special mention is made to partners CNC3, Trinidad Express, The Sun, The Chronicle, Kairi FM, DOWASCO, DOMLEC, and MultiSolutions Inc.