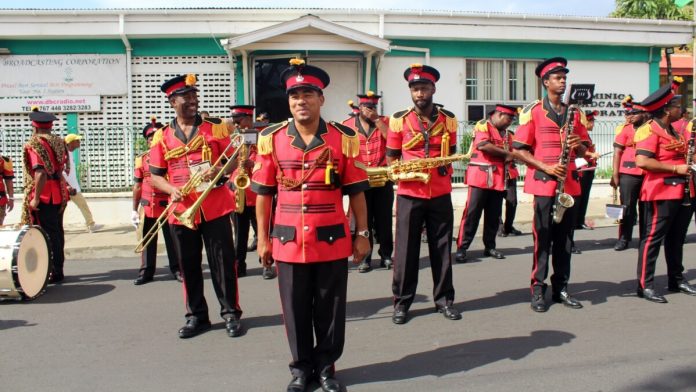 Peter Letang has been appointed band Master of the Music Lovers Government Band. He received his instrument of appoint in February and takes over from his mom Valena Letang who retired at the end of December 2019.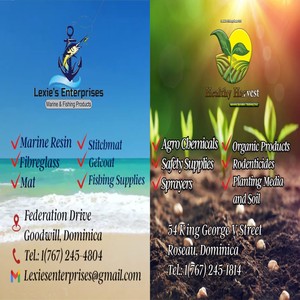 The Music Lovers Government Band is established by an Act of the Dominica Parliament and is under the Ministry of National Security. The band consists of 29 paid bandsmen and has two recruits on training as band cadets making it 31. Those two effective January 2020 have been recommended to be placed on the payroll.
Peter Letang has been a number of the Dominica Music Lovers Government Band now for 32 years having joined in 1988. He is an accomplished musician and also is a member of the Swinging Stars Band and has done the required course to be Band Master.
For Peter Letang taking over as band Master of this 69 year old band is an honour a post he accepts with "humility."
"I accept this post with humility, I must tell you that Bingsworth (Bing) Casimir who is the band Sergeant is the most senior person and is the obvious choice as band Master and like he did in 2004 when he supported my mom for the post as Band Master, he has done this again. I can also tell you that everybody in the band supported me. Taking over from my mom as Bands Master is a huge task but an honour…my mom taught me music and my dad so I can never be able to fulfill her role as Bands Master," he said.
The Letang family is no stranger to the Music Lovers with Norman Letang retiring a few years ago as corporal and his wife taking over in 2004 from Hesketh Casimir as Band Master until her retirement.
Valena joined the band in 1985 and has seen it grow "from strength to strength". She said that taking over from Casimir who was at the helm for many years was not an easy task although she had the full support of all the bands members.
"I am happy to where we have reached and what we have attained just before my retirement in December 2019. All in all I am satisfied; I have departed and left the band in competent and capable hands," she said
"I knew he had the qualifications but all the bandsmen always call him band master and they all recommended him so my task was easy and so it was approved by Cabinet and he got his letter of appointment as band master last week making it official," she said. For her it is an "honour to hand over the baton to her son."
She continued, "He has the full support of everyone, Bing and all giving him the necessary support and Peter will lead the band with honour…I am always available to give advice and might now and again play with them with my clarinet although I will now have to re-sharpen my skills in that regard," she said.