PRESS STATEMENT
Roseau, Dominica 1st October 2023 – The United Workers' Party (UWP)-Team Dominica strongly condemns the verbal attack on Presidential Nominee Mrs. Annette Thomas Sanford and calls for the resignation of Attorney General Levi Peter.
The actions and words of the Attorney General of Dominica, Mr. Levi Peter, during the Parliamentary Session held on Wednesday, September 27th, 2023, to say the least, were exceedingly reprehensible. Mr. Peter's derogatory remarks against Presidential Nominee Mrs. Annette Thomas Sanford are not only offensive but deeply disrespectful towards a Qualified Candidate who fulfilled all Constitutional requirements for the position of President of the Commonwealth of Dominica.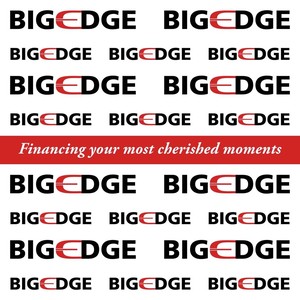 His remarks, which are considered racist, sexist, disgracefully misogynistic, contemptuous of the rule of Law, dangerously offensive to the Constitution therefore have no place in the public space of a civilized society. Mr. Peter likened Mrs. Sanford to a "drumstick" and insinuated that she has no place in the position of President. Such comments are not only sexist but also undermine the principles of democracy and equal representation that Dominica stands for. It is deeply concerning that such derogatory language was used against a woman who has met all the constitutional criteria for Presidential Candidacy.
Furthermore, we are disappointed by the deafening silence of the female Members of the Government who were present during this shocking incident. As representatives of the people, it is their responsibility to stand up against misogyny, discrimination, and derogatory language, regardless of political affiliations. Their failure to do so sends a distressing message to women and girls across Dominica and perpetuates a culture of gender-based discrimination.
We also call upon the other Presidential Nominee now President-Elect, Mrs. Sylvanie Burton, to publicly denounce the Attorney General's offensive remarks and pledge her support to protect the rights and dignity of women and girls in Dominica. As a fellow female nominee, Mrs. Burton has a unique opportunity to demonstrate solidarity and unity among women in leadership or ordinary positions.
Considering these events, we demand the following actions:
Immediate Resignation of Attorney General Mr. Levi Peter: Given the severity of his offensive remarks and the damage they have caused, Mr. Peter must resign from his position as Attorney General, failure to do so he should be dismissed.
Accountability of Female Members of Government: We call upon the female members of the Government who remained silent during and after Mr. Peter's comments to publicly acknowledge their failure to address the situation and commit to actively oppose any form of discrimination.
Public Statement from Mrs. Sylvanie Burton: We urge Mrs. Sylvanie Burton to issue a public statement condemning the Attorney General's derogatory remarks and expressing her unwavering support for the rights and dignity of women and girls in the Commonwealth of Dominica.
It is imperative that the Government and its Representatives uphold the values of respect, equality, and accountability always and in every circumstance. We, as concerned citizens, and advocates for gender equality, expect swift and decisive actions in response to this incident. Failure to address this issue seriously will not only erode the trust of the people but also undermine the democratic principles upon which Dominica is built.
We look forward to seeing immediate action and accountability in this matter.