Christopher Solomon Jr of Bath Estate can count his lucky stars as he was given until 2024 by Magistrate Michael Laudat to pay a fine of $7,500.00 after he pleaded guilty to possession of 71.8 grams of cocaine. The drugs have a street value of $1,938.00.
Police prosecutor Inspector Davidson Cadette in presenting the facts of the case to the court, stated that armed with a search warrant for unlicensed firearms and ammunition in the name of Mordecai Mendes ((the brother of Christopher Solomon Jr) on May 15, 2022, members of the Criminal Investigations Department (CID) and the Special Services Unit (SSU) arrived at the home at 5:30 am and after reading the search warrant to them proceeded into the house.
"The Police found a plastic bag containing two clear plastics in foil paper in the room of Solomon," he said. When asked what he knew about that he replied, "that is my own cocaine that there."
As a result, he was arrested and taken to Police Headquarters where the drugs were weighed and subsequently taken to the government analysis for testing and returned positive for cocaine.
Mitigating
Defense counsel Zena Moore Dyer pleaded with the court for a "non-custodial sentence" on her client who she said, "pleaded guilty at the first opportunity and does not have previous convictions."
"From the facts Your Honour, there are no aggravating factors but only mitigating, he is a 30-year-old fisherman and is of good character, look at the amount of cocaine and exercise your discretion under the Act," Moore-Dyer told the court.
She told the court that her client had "placed himself at the mercy of the court" is a responsible and "hard-working Youngman" and, although he has "no children, he resides with his mom who is not well and sisters."
"He has been one of the main breadwinners in the family, he is remorseful and has given me the assurance that he won't be back before the court again for this or any other offenses, he is an industrious, serious, law-abiding, and hard-working among his mother's six children," she mitigated.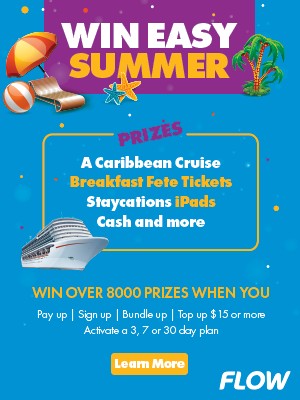 The incident she told the court has "greatly affected his whole reputation, he is sorry and disappointed "and is asking for "a non-custodial sentence".
Dyer asked the court for a fine that is not tantamount to a custodial sentence. "Just give him a fine…$3,000.00 with time to pay," she pleaded.
Sentencing
Before imposing the sentence of the court, Magistrate Laudat stated that he can't tolerate the effect that "cocaine is having on the community." "It has destroyed the fabric of the family, when it comes to cocaine and firearm-related matters, I am strict. There is a public outcry, and the public expects certain actions by the court when someone is convicted of cocaine," he said.
He continued, "Drugs and firearm is not the way out when confronted with issues…the answer is to go to God in prayers."
"You did not waste judicial time, you fully cooperated with the police, when I'm sitting as a Magistrate, the public expects certain things from me hence the human aspect must be left out, you are fined $7,500.00 of which $1,500.00 must be paid by August 31, 2022, in default six months in jail; $2,000.00 to be paid by December 31, 2022, in default six months in jail; $1,500.00 to be paid by August 31, 2023, in default six months in jail and the balance of $2,500.00 to be paid no later than 30, April 2024 in default six months in jail. All sentences to run consecutively," the Magistrate stated.
The maximum sentence is $150,000.00 and or between 7-15 years in jail.