Ronnie Cameron Peters aged 22 of Woodford Hill can count his "lucky stars" after he was given a suspended jail sentence for 2 years and 10 months after he pleaded guilty to "unlawful sexual connection" with a 14-year-old girl back in 2019.
The facts of the case
The young school child who is a friend of Peters was walking home from school when she was joined by him and after arriving at a certain location, he pulled behind an old vehicle and put his hand under her dress touching her private part. She started to scream but he put his hand over her mouth and threatened to "kill her" if she continued to scream. In the process, she bit his hand.
She asked him to stop his behaviour which he did, and she continued her journey, but he followed her and again grabbed her and pulled her behind and dump truck, and placed his finger in her private part. She called him "rapist" and he said, "long I want to rape you." He started to choke her and asked her to remain silent.
On arrival home she reported the matter to her aunt, the police were summoned, and she was taken to a doctor, was medically examined and her hymen found to be "intact."
He was arrested and charged and on March 16, 2022, pleaded guilty to the charge of unlawful sexual connection and was remanded until sentencing.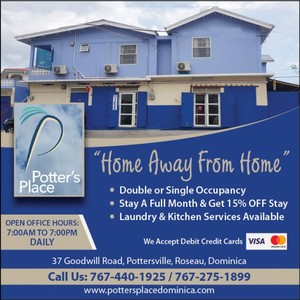 A Social Inquiry report was commissioned, in the report, found that the young child because of the incident "felt demotivated at school, her grades dropped, and whenever she would see Peters, she would go into a frightening mood."
He also expressed remorse for his actions and wanted to apologize to the victim if given the chance and, after the incident stated, "why did I do that."
Sentencing
In considering an appropriate sentence, Justice Wynante Adrien Roberts said under the law the maximum sentence carries 14 years in jail, and threats and violence were issued and the court's starting point was 45% of the maximum sentence. That brought it to 6 years and 3 months and given that he had previous convictions of a violent nature she added six months to that sentence.
For his early guilty plea, he also got a reduction of 2 years and his mandatory 1/3 reduction which brought it to 3 years 2 months. He was handed a further four months reduction for his time spent on remand after his guilty plea. The Judge also stated that the State and defense counsel (Peter Alleyne) both asked for "a suspended sentence" and while she was of the view that the offense warranted a "custodial sentence" she had to look at all the sentencing guidelines and the law.
The court she told him took a dim view of his actions which was a "breach of trust". The Social inquiry report stated that he was the breadwinner of "an impoverished family, his mother had suffered two strokes, he just had a six months old baby girl and was not a risk to the community and the victim."
"This is your second chance, you will not get a third, what you did to this young lady was terrible, she was your friend, and you used to accompany her to the beach, this was a significant breach of trust on your part," the Judge stated.
"The sentence of the court is a suspended jail sentence of 2 years, 10 months…this is a child, your friend, you are lucky, next time you won't be," she said.