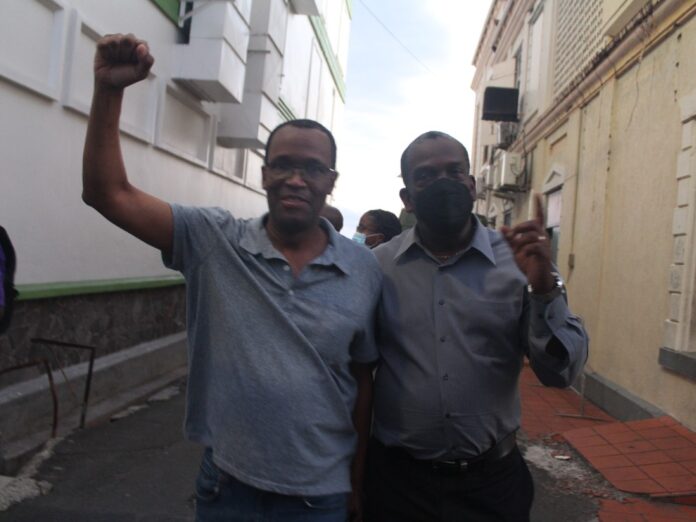 Former United Workers Party (UWP) Senator Dr. Thomson Fontaine is finally a free man after Magistrate Michael Laudat said that it was in the public's interest to grant him bail.
Dr. Fontaine an economist who previously worked with the International Monetary Fund (IMF) has been working with the government of South Sudan for the past four years returned to Dominica on Saturday, April 23, 2022, and was arrested at the airport on the strength of a "Bench Warrant" issued by then Magistrate Asquith Riviere for his failure to attend court in 2018 on a charge of obstruction and alleged incitement.
During his arrest, he complained of "chest pains" and was taken to the hospital but was returned to the cells at Police Headquarters in the early hours of Sunday morning only to be again rushed back to the hospital.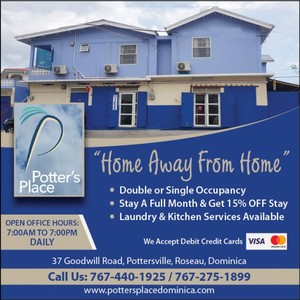 His battery of lawyers included former acting Director of Public Prosecutions (DPP) Julian Prevost, Gildon Richards, Cara Shillingford-Marsh, Elue Charles, and Ronald Charles.
After an entire day of legal wrangling, the court set bail at $75,000.00 with former chief magistrate Gail Royer as surety. Dr. Fontaine has to report on Monday and Fridays to the Mahaut Police Station and must seek leave of the court at least 72 hours if he intends or wishes to travel.
He is also barred by the court from making any comments on the pending matter before the court. On his release, he was engulfed by supporters who had camped outside the precincts of the court demanding his immediate release.
Find attached video https://natureisle.news/wp-content/uploads/2022/04/Video-after-Thomson-Fontaine-came-from-court.mp4