According to a firm that represents Paxum Bank Limited (the "Bank") and its primary owner Anton Postolnikov.
You may have seen an article published by the Guardian yesterday https://www.theguardian.com/us-news/2023/mar/15/trump-media-investigated-possible-money-laundering (and republished by others) in which it makes negative accusations against Anton Postolnikov and Paxum Bank for alleged loans made to the Trump Media enterprise.
The article is replete with false and inaccurate accusations, which I will address below. Following is background, along with facts:
For the last two years, Anton has been the subject of false media smears that have originated in Russia, all to blackmail Anton into paying bitcoin to remove the stories from the internet. It's not a new phenomenon, but in Anton's case, he took affirmative action against the websites.
In 2021, Anton initiated a lawsuit against the blackmailers, and on March 2, 2023, a Cook County, Illinois circuit court issued a Judgment Order against the defendant's websites. The Judgment Order stated that the websites published false and defamatory statements about Anton and that he was damaged as a result (Judgment Order attached). https://natureisle.news/wp-content/uploads/2023/03/Entered-Default-Judgment-Order.pdf The Judgment Order also ordered the defendants to cease publishing false statements about Anton.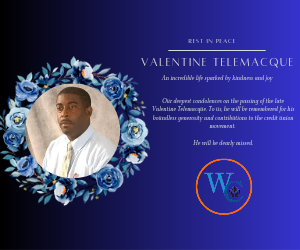 The defendant websites have removed those earlier stories, but unfortunately, the Guardian cherry-picked certain false allegations from those bogus earlier articles, and repeated the false allegations in yesterday's article as if they were true – which they know are not.
Contrary to what the Guardian article states, Anton has absolutely no relationship with any Putin allies, and he has no relationship with any person or entity sanctioned by the United States government. In short, the Guardian printed lies.
As to whether a Paxum Bank customer sent or loaned funds to the Trump Media enterprise as alleged in the Guardian article, Paxum Bank cannot publicly disclose a customer's private transaction, but as a matter of policy, Paxum Bank's compliance department determines the source of funds for all such transactions to ensure that all Anti- Money Laundering regulations are adhered to, including verification of source of funds.
Paxum Bank and Anton vehemently deny that it is in any manner involved in "money laundering" or loaning out Russian funds (in fact, Paxum Bank's compliance department routinely rejects account applications from prospective customers when it is determined that the source of funds originate in Russia).
Naturally, Paxum Bank and Anton are exploring legal options for defamation against the Guardian and others, and will not tolerate the spread of false information that negatively impacts their business operations.
It must be empathized that both guys are US Citizens.