A number of parents have taken to the airwaves to complain about the use of portable toilets now in place on the grounds of the Dominica Grammar School (DGS) for use by DGS and Goodwill Secondary School students (GSS).
The school which has a population of over seven hundred students is divided into two sections with the portable toilets being used in the smaller section.
"We are concerned that nothing much is being done to deal with this situation…students from DGS have to use the facility in the morning and in the afternoon the GSS students have to use it, this is poor hygiene," one parent stated.
School officials were not prepared to offer any comments on the situation.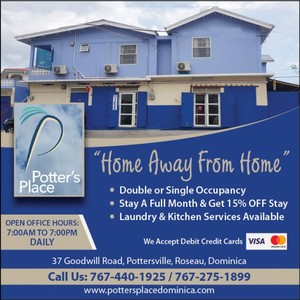 However, parents have warned that if the situation persists they will take action. "This cannot continue to happen, we need this situation fixed as soon as possible," they said.
Ministry of Education officials say they will soon address the situation since it is "a temporary one."
But parents say given the COVID-19 pandemic, that situation should not have been allowed to continue. "COVID-19 is with us, we have to take some serious steps and measures yet you have different sets of students using three portable toilets for the day we want this matter dealt with," they stated.