Police Chief Daniel Carbon says he has received "no request" from anyone to hold a march, walk or protest action in the City of Roseau on Wednesday, March 30, 2022.
This, in light of the decision by a group of individuals representing political parties, the private sector, religious and civil society organizations, has joined forces to commence planned actions to bring about the desired results for good and accountable governance.
Dubbed "Enough is Enough" speaking during a press conference held on March 28, 2022, Chairman of the National Joint Action Movement (NJAM) Kent Vital, said the event was the beginning of a series of engagements that will be held by the group who have dubbed themselves "We The People", during the upcoming weeks starting today, Mar 29.
But Carbon said, "no permission was requested and or granted for a walk, march or protest."
"It has been brought to the attention of the Chief of Police, that there is a planned walk in the City of Roseau carded for Wednesday 30, March 2022 at 10 am and on every Wednesday thereafter. Let me inform the general public, that the Chief of Police has not received any request to hold a walk in the City of Roseau," Carbon said via a media voice release.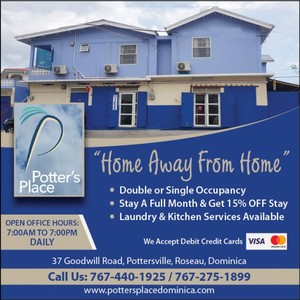 "The law makes provision as to how any walk, march, or protest action can be held lawfully. The Chief of Police by law is authorized to give permission for these activities. Persons wishing to have a march, walk, or protest action must apply to the Chief of Police," he said.