STATEMENT BY HECTOR JOHN
For the past few weeks, the Police have been issuing summons to the villagers of Salisbury to appear before the Magistrate's court in St Joseph on Thursday, January 13, 2022, on a matter that was stayed at the High Court in April 2016.
Attorney-At-Law, Mrs. Cara Shillingford-Marsh filed a constitutional motion challenging the constitutionality of the Riot Act on behalf of the residents of Salisbury.
In her judgment, Justice Birnie Stephenson stated, "The matters in the Magistrate Court involving the claimants and others arising out of incidents on the 11th May 2015 and 11th June 2015 at Salisbury by consent is hereby stayed until further or other order of this court."
The matter at the High Court is still ongoing and the Police have no right to issue summons to villagers on a matter that has been stayed by the court.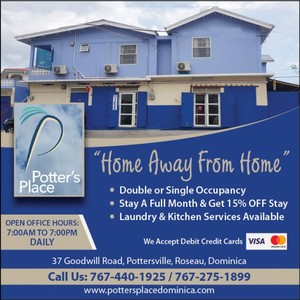 We have consulted our attorney and absolutely no one from Salisbury who received a summons for this matter should appear at the Magistrate's court in St Joseph on Thursday, January 13, 2022.
We see these summons as a breach of the order of the high court and the provocation of the hardworking people of Salisbury by this Roosevelt Skerrit-led Government and the police.
The people of Salisbury are law-abiding citizens but we will not allow anyone to violate their constitutional rights.
The residents of Salisbury have been properly advised and we will act accordingly.
Hon. Hector John
Member of Parliament for the Salisbury Constituency
265 4334.