CITATION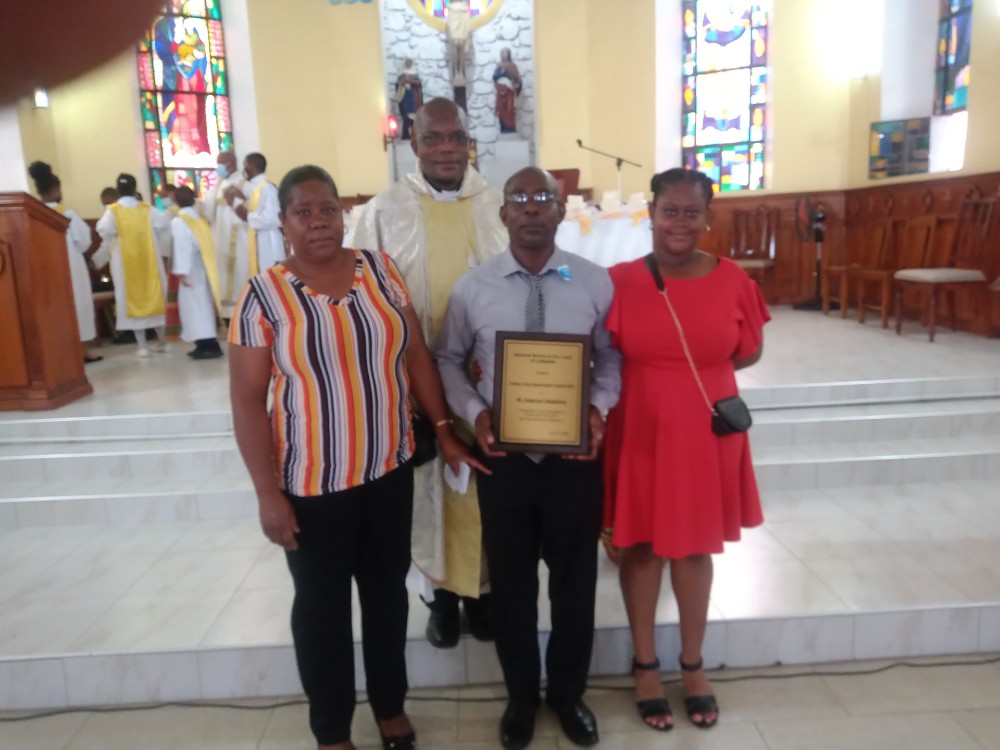 John 13:14-15 reads:
"If I then, the Lord, washed your feet, you also ought to wash one another's feet. For, I gave you an example that you also should do as I did to you."
This verse from John truly describes the Father of the Year in totality. He has served most of his life from childhood into adulthood selflessly. He is a husband, father, brother, friend, son, and confidant. Words used to describe such a humble man. His love and passion for God and people are evident in his daily spiritual and social life. Serving is his calling and this he has done without complaints.  He began serving the Lord and church as an Altar Server at the tender age of 7 and traveled to neighboring villages such as Bellevue and Loubiere with Father Reggie who compensated him with only one dollar for his duties after mass.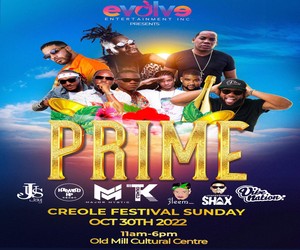 He continued serving in his youth as an assistant Youth leader in the Youth Ministry (a male leader in the youth group); He loves the youth and portrays himself as an exemplary individual that the youth can emulate. He will offer his own resources to facilitate transportation and other needs to the Youth and others after meetings and church services. These kind gestures he will perform without requiring recognition. He was among the leaders who formed the Men's group, served as leader of the Family Life Ministry, and is a Lay Associate and Communion Minister.
A man of little talks, small in physic but big in action. His diction and articulation cannot go unnoticed. His most recent commitment was coordinator of the ushering team.
At the first staging of the Passion of Christ this year on Good Friday morning and at 3p.m mass no other was more suitable than him. He played the role of Jesus and this he did flawlessly. When it comes to retention count on him because his brain is nothing short of that of a computer. Call his name and he is there and always and ON TIME.
Our church community thanks you and would like to recognize our Father of the Year 2022 in none other than Mr. Algernon Degallerie.