Sablon Alexander of Grand Bay who is before the court on a charge of "money laundering" was successful through his lawyer Gina Dyer-Munro in petitioning the court for a variation in his bail conditions.
In July 2018, Alexander was arrested for having in his possession Euro 187,245.00 (EC$561,000.00) he was granted bail with Joseph Pierre as his surety.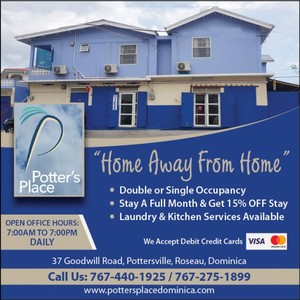 In her application for the variation of his bail conditions, lawyer Dyer-Munro told the court that her client had a serious medical condition and was not able to get the necessary treatment in Dominica and so, had to travel to Barbados to see a specialist.
She also provided the court with a medical report on her client's conditions, his travel itinerary to Barbados, and his return to Dominica.
The prosecution was represented in the matter by Trinidadian Keith Scotland did not object to the variation in the bail conditions.
As part of his bail conditions. Alexander was to report to the Grand Bay Police Station Mondays and Fridays between 7 am and 6 pm and his travel documents were surrendered to the court. He was forbidden from traveling without seeking permission from the court to do so.
Magistrate Michael Laudat stated the court was satisfied that he had met the requirements for the variation of his bail conditions on the medical grounds. He was to collect his travel documents from the court on May 12, 2022, and travel on May 15, 2022, to return on May 19, 2022. He is also requested to travel his travel documents back to the court on or before May 26, 2022, and bail remains set at EC$150,000.00 with Joseph Pierre as surety.
Pierre told the court that he "has no problems with Alexander's request for variation of his bail conditions, understands the implications, and is willing to continue to be his surety."
His reporting conditions have been suspended from May 16, 26, 2022 and he is to surrender to the jurisdiction of the court on May 30, 2022. Any breaches of the variation of his bail conditions will result in a forfeiture of his bail.
Defense counsel Gina Dyer-Munro told the court that "we are grateful to counsel for consenting."