Coach of the national under 17 football team Shane Seraphine has called on his charges not to give up on football and continue to work hard at their game.
Seraphine made the comments as the national under 17 team was forced to withdraw from the 2021 Concacaf under 17 women's qualifiers which were scheduled for the IMG in Miami, Florida later this month.
Just as the touring party was about to depart to Barbados en route to Florida, a total of seven individuals, comprising two staff members and five players, returned positive covid-19 test results.
Seraphine said that despite the disappointment, the young ladies should not give up on football and must continue to work hard and await the next opportunity.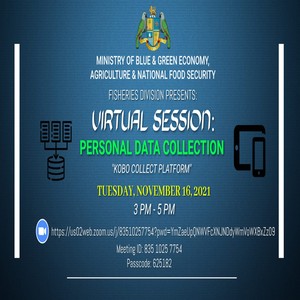 "But I want to tell them that they must not give up hope. Yes, it is disappointing but other opportunities will come along. The important thing here is to be ready when the opportunities come. Continue playing the game of football, continue staying active, and remain fit.
"I know that right now sports in the country are on a down low but whenever sports resume it is important that they take to the field again and work hard so that whenever another opportunity comes, be it under 17 or senior national team that they are ready to grab it," Seraphine, who has already taken previous teams to the IMG advised.
According to the coach, the players worked hard and the qualifiers would have been an ideal opportunity for them to showcase their talent.
"They are a hard-working bunch so I know that they are going to be ready whenever that next opportunity comes. They will continue to develop by playing the game. I am not giving up on them and I know that they are not giving up on themselves. I just want to tell them that I am very disappointed also since I was really looking forward to seeing them in action. Unfortunately for us, this time, it will not happen. I just hope that sooner rather than later that we can get back to the field and they can continue working to be ready for whatever comes their way," he further stated.
He said that the current situation shows that the dreaded virus is real and continues to derail everyday normal activities and that his players were really looking forward to showcasing their talent on the regional stage.
"This goes to show that covid-19 is here and it is real and it continues to disrupt our daily lives. I know that the players are very, very disappointed. They have been working hard over the last few months. And they were really looking forward to going out there and compete against other girls their age in the region. They wanted to show that they are ready. Unfortunately, they will not be able to do that after working so hard. This is heartbreaking and I know that it is really hard for them to accept," he said with a deep sense of regret.