The talking is over, the dust has settled and the results are final, the retired umpire Billy Doctrove has raised the "dreaded" finger signaling the end of the inning of Dr. Barry Casimir.
At the elections of the Dominica Olympics Committee (DOC) for the post of President, Doctrove defeated Casimir 11 votes to 6.
Glen Etienne the president of the Dominica Football Association (DFA) maintained his post as Vice President winning by the required 9 votes.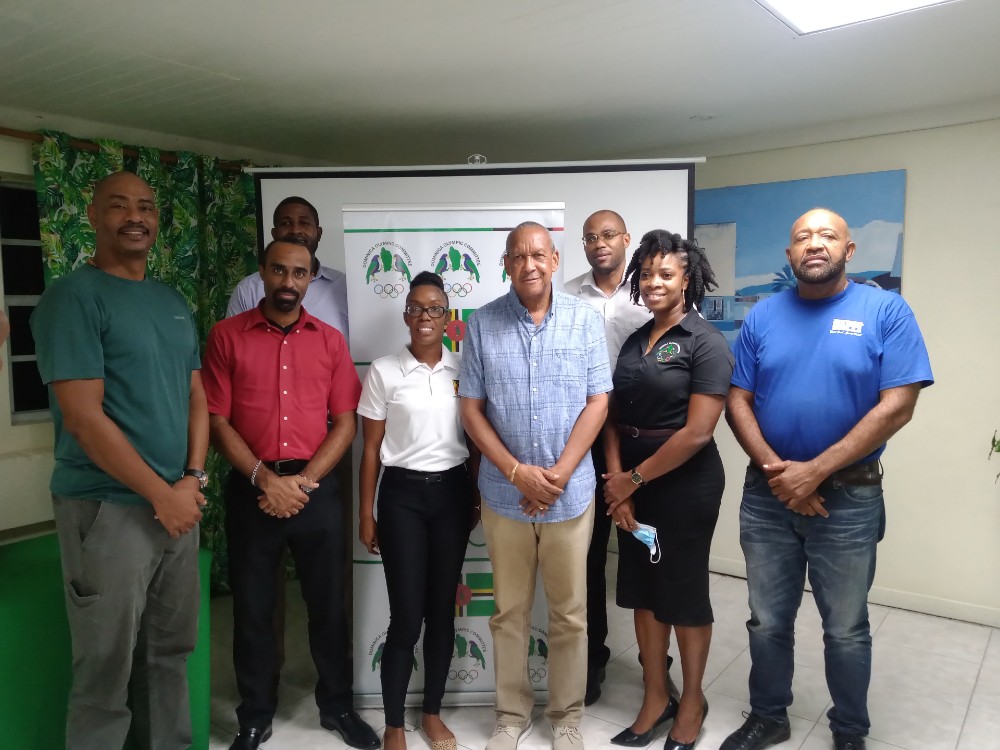 Etienne was able to brush aside Felix A Wilson a former president 2 votes, Donnie Robinson 5, and Ray Robinson 1.
Former Treasurer Phillip White was humiliated getting 2 votes to Fenella Wenham's 11 and Ronald Charles' 4.
It was also a "walk in the park" for Kalita Hamilton of the Dominica Netball Association (DNA) for the post of Assistant Secretary with her 11 votes over Alvin Abraham 2, Cedric Harris 3, and Shanie Pascal-Maronie 1.
The membership was firm in its selection of a treasurer giving Dexter Decreay of the Dominica Football Association (DFA} a massive vote of confidence (13) over Daryl Titre (3) and Nigel Hilaire 1.
Committee members are Peter Rikettes, Chester Letang, and Woody Lawrence who have announced that he will not be seeking re-election and his team.