Police Chief Daniel Carbon has confirmed to the media that the body of Keyan Alexander who was shot by the police in June 2022 after he abducted Kernisha Etienne is yet to be buried and remains at a funeral home even after a permissive warrant for burial was given to his family.
Alexander, a resident of Belles, was shot by the police on June 18, 2022, on day 11 of their search for him and missing 12-year-old Kernisha Etienne who, it is said, he abducted from her home in Warner on June 7 at about 10:30 pm.
In response to questions from the press, Carbon stated "We are still open to any information that will help us find her (Kernisha). You never know there may be somebody with information."
"With reference to Keyan, that is a matter that is before the Corona's Court. There was an inquest and we expect that will bring closure to that matter. After the post mortem was done a permissive warrant was handed over to the family to bury Keyan. There are now some legal ramifications and from the information that I have as we speak, Keyan's body is still at the funeral home," Chief Carbon stated.
"I can confirm to you, that I have received a copy of a letter from the Funeral Home, addressed to the family lawyer of Keyan and also copied to his family that the body should be removed from the funeral home for burial because there is a cost to it".
"That cost is not that of the police or the Government, the family is responsible for that cost, so since they have had the permissive warrant for burial, the body is automatically handed over to you by the government. The letter from the funeral Home also gave a date by which time they expect the body to be removed.
In a statement to the media, on July 1, 2022, Carbon explained that on Thursday, June 16, Alexander was sighted by a number of civilians in the Brookhill area. The civilians attempted to capture him but he evaded them leaving behind items including one cutlass, one axe, a brown bag containing old clothing items, a handy knife, a red pouch, and a piece of multicolored cloth.
The police were immediately notified and intensified their search in that area, however during that afternoon and the following day, neither Alexander nor the missing girl was seen by the over 150 police, fire, and forestry officers who were deployed in the area.
He went on to reveal that on Saturday, June 18, 2022, at about 10 a.m., Alexander was again sighted by a team of police officers and civilians who were on the search and rescue operation in the Brookhill area.
"Keyan fled and escaped further into the heights of Brookhill. He was pursued by a team of police officers who called on him to surrender. He refused and drew his cutlass from behind his back, "Carbon revealed. "The officers attempted to apprehend him. Keyan dashed aggressively towards one of the officers with the cutlass raised above his head. He was shot in self-defense. He sustained gunshot wounds to the lower extremities."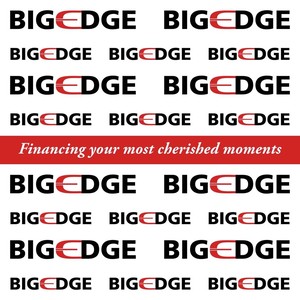 He continued, "Thus far, it appears to me that the police officers acted in self-defense at the time when Keyan Alexander was shot. At no time, did the officers intend to kill Keyan Alexander. It was always the objective of the police to apprehend Keyan alive."
The chief went on to state that a police officer who is a certified medic, rendered first aid to the alleged abductor on the scene of the incident. He said thereafter, Alexander was placed on a makeshift stretcher and carried out of the forest to Clarkehall which took about 1 hour and 15 minutes.
Carbon further revealed that when the group arrived on the main road, a medical doctor who had been summoned to provide medical assistance, examined Alexander and soon after, pronounced him dead.
He said on Tuesday, June 21, 2022, an autopsy was performed on Alexander's body, a coroner's inquest was convened, and the matter now stands adjourned.
According to the police chief, during that time, the grade five Warner Primary School student has yet to be seen, and locating her remains a priority for the police.
In providing a summary of the case thus far, Carbon disclosed that at the time of the abduction, Etienne, who resided with adoptive parents, Elizabeth Titre-Bruno and Joseph Bruno, was wearing a yellow nightgown and a pair of pink night slippers.
He said immediately after being contacted, police officers from various police stations and sections, including the Special Service Unit, immediately conducted searches in the vicinity of the victim's home as well as in Sultan and Belles.