The police have arrested and charged Customs Officer Dwight St. Ville and his friend Randel Phillip for the alleged importation of 6,484 grams of cannabis into the country on May 10, 2022.
Both men appeared before Magistrate Pearl Williams on May 13, 2022, where the charge was read to them and pleaded not guilty. They both also elected to have a summary trial at the magistrate's court.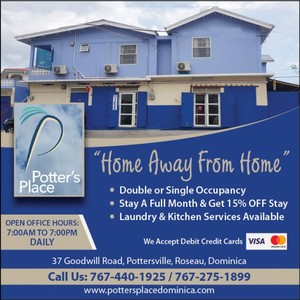 The prosecution did not object to bail and Magistrate Williams fixed the bail sum at EC$60,000.00
Angus Phillip the father of Randel Phillip stood as surety for his and told the court that his son "obeys him and will always be present for his court hearing. He is represented by attorney at law Dawn Yearwood-Stewart and St. Ville by Gina Abraham-Thomas who did the bail applications for both men. As part of his bail conditions, Phillip who is from Portsmouth but resides in Canefield is to report every Monday and Saturday between 7 am and 7 pm to the Portsmouth Police Station, does not change his address before first getting permission from the court and must not re-offend while on bail. The matter is set for July 2022.
St. Ville is on remand since the Magistrate rejected documents submitted by his proposed surety. He is expected to be brought back to court next week for bail. The cannabis has an estimated street value of EC$20,000.00.