Dominica has lost a pioneer in the business industry in the person of Louis Gabriel SAH. Mr. Gabriel as he was affectionately known and called, passed away at the Dominica China Friendship Hospital (DCFH) today May 14, 2022.
For many years he held the Managing Director of Josephine Gabriel & Co one of Dominica's top business places. He also served on various boards like the DAIC among others.
In 2002, Louis Gabriel was awarded the Sisserous Award of Honour (SAH) by the government of Dominica during the island's independence celebrations.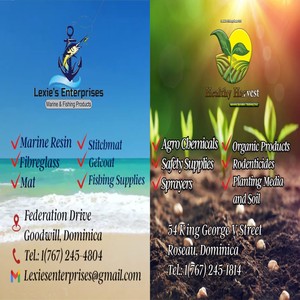 Nature Isle News (NIN) extends its deepest condolences to his wife, children, and extended family at the passing of this tremendous Dominican business icon. Many describe Louis Gabriel as "a father, friend, mentor, businessman and a true patriot" who blazed the trail in the business industry in Dominica.
NIN will bring you more on the passing of this great Dominican businessman.
May you find comfort in the Lord at this time of grief.