Despite the challenges being faced, Dominica Electricity Company Ltd (DOMLEC) was able to record a 3.51 million profit at the end of the financial year 2021.
In his report, Chairman of the Company David Mc Gregor stated that "Electricity sales increased by 4.4% over that of 2020. The commercial, domestic, and hotel sectors grew by 4.9%, 3.5%, and 17% respectively. However, the industrial sector declined by 0.6%."
According to Mc Gregor, "The company's generating capacity remains below the pre-Hurricane Maria level as the PADU Hydro Electric Power Plant has not yet been returned to service. It is expected to be commissioned by August 2022.
However, he stated that the company remains committed to "the strategic objective of 100% renewable energy generation by 2030."
At the end of the financial year 2021, DOMLEC recorded total revenue of EC$92.05 million.
This figure Mc Gregor explained, "exceeded the 2020 revenue amount by 14.52%."
Total operating expenses of DOMLEC were $85.03 million or 13.3% above the 2020 figure.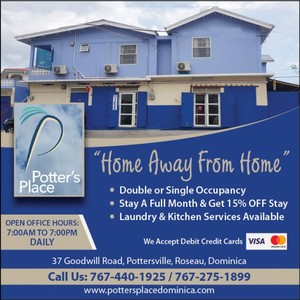 "Net profit before tax for the year ended December 31, 2021, was EC$5.08 million as compared to EC$2.42 million in 2020. Taxes recoverable for the year amounted to EC$1.57 million resulting in a net profit after tax of EC$3.51 million as compared to a net profit after tax of $0.01 million in 2020," he said.
"The Company continued to perform well amidst the extremely challenging circumstances brought about by the COVID-19 pandemic. The application of sound governance strategies, effective management of operations, prudent financial management, and a committed and competent team of employees all contributed to the achievement of the Company's goals," the Chairman stated.
Mc Gregor ended by stating that the Company's Sustainable Energy Plan and the Geothermal Readiness plan will continue to be executed with a view "towards accelerating towards the 2030 goal of 100% renewable energy generation for the nation."
The Government of Dominica now has majority shares in DOMLEC with a new Board under the Chairmanship of Patrick Pemberton.