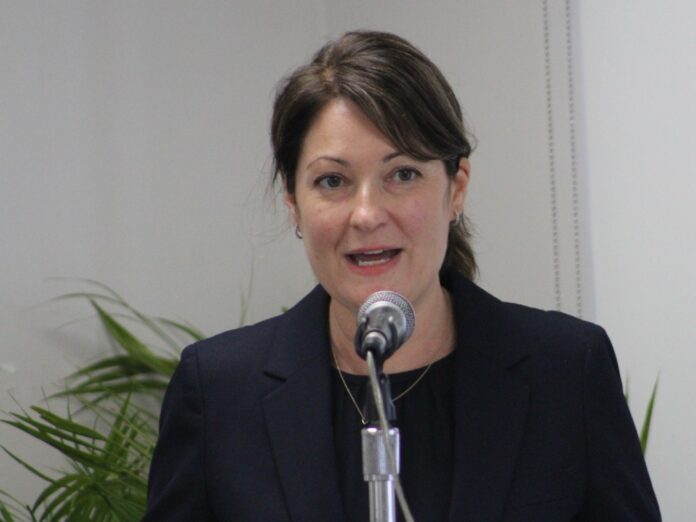 National Center for State Courts (NCSC) has handed over guides for standard operating procedures for the handling of cash seized and restraint and confiscation guides.
The guides were developed by the United States Bureau of International Narcotics and Law Enforcement Affairs (INL) and the National Center for State Courts (NCSC) Financial Crimes team in partnership with partners in Dominica, the Financial Intelligence Unit (FIU) Commonwealth of Dominica Police Force (CDPF), Attorney General Chambers, office of the Director of Public Prosecutions (DPP) and the Customs & Excise Division.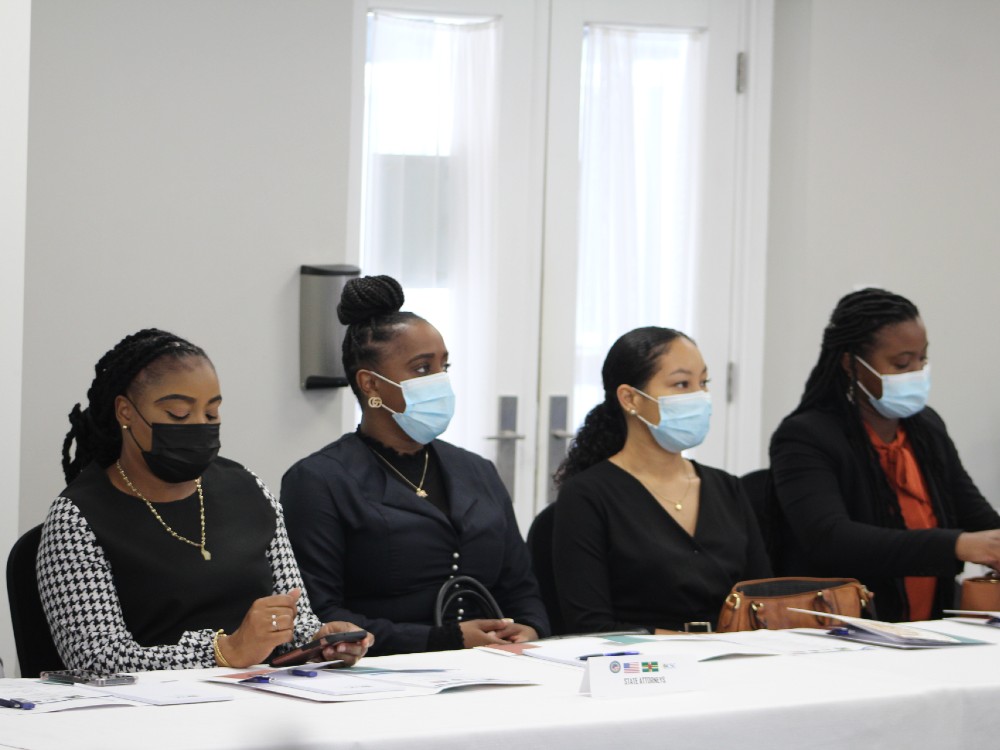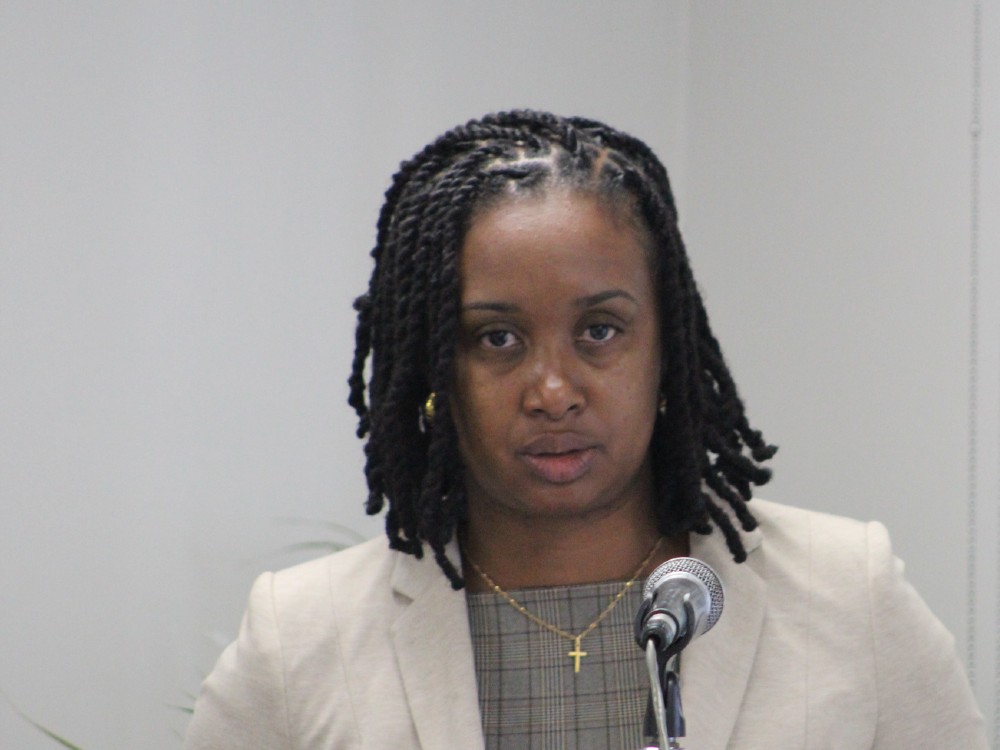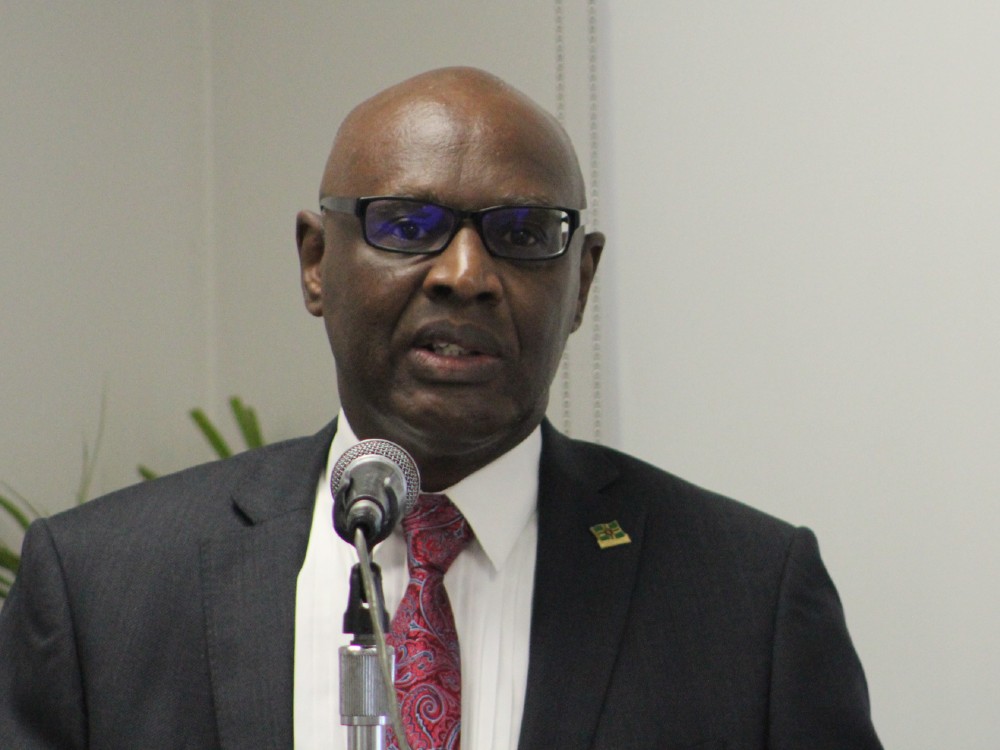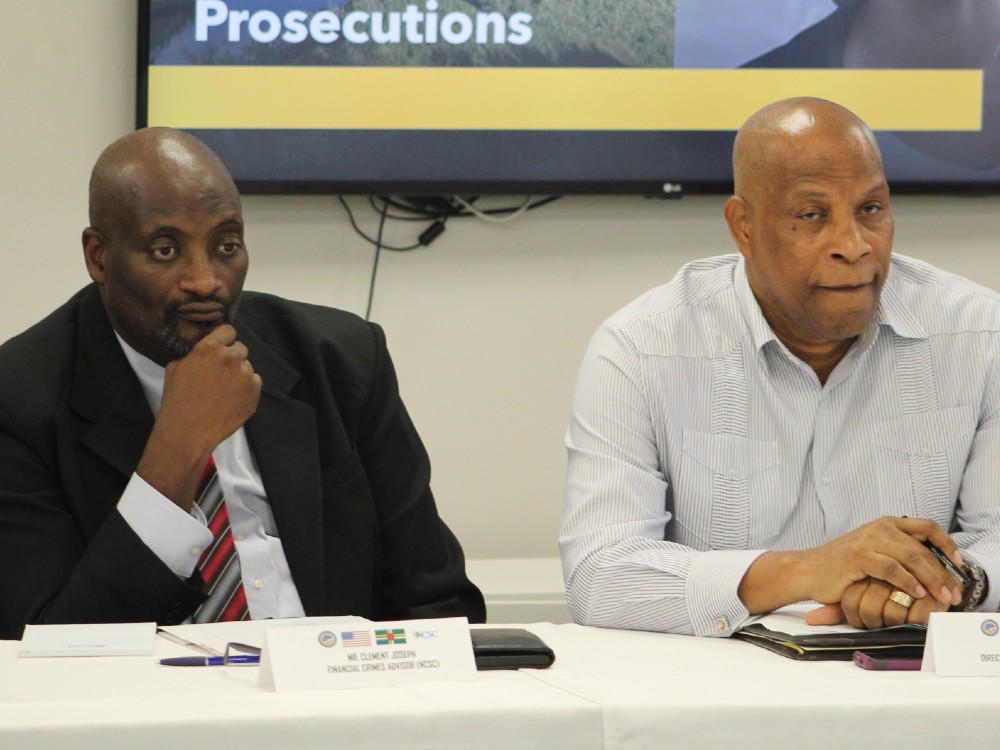 Speaking at the handing-over ceremony, Nicola Sutter Senior Financial Crimes Advisor at the NCSC explained that the focus of the guides is to create "the power to search for and seize recoverable property including cash pursuant to the Proceeds of Crime Act among others."
Also addressing the gathering were DPP (acting) Sherma Dalrymple, Director of the FIU McKelson Ferrol, and attorney general Levi Peter.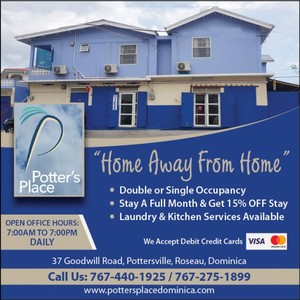 In her brief remarks, Dalrymple stated that the tremendous assistance gotten from NCSC and the US Department of State Bureau of International Narcotics and Law Enforcement Affairs has given them "tremendous help in court and also continuous support for investigators in that field."
She labeled the officers at the FIU as "zealous in respect of combating money laundering and proceeds of Crime."
Director of FIU McKelson Ferrol stated that receiving such documents from the INL and NCSC, not only helps his department in its work but provides them with "institutional will in compliant with and meeting the international standard of operation."
"These two documents have placed the FIU and other law enforcement agencies on the island in a good position to better pronounce how effective it is in regard to both domestic and international cooperation," Ferrol stated.
The National Center for State Courts (NCSC) was founded in 1971 by the Conference of Chief Justices and at the request of Chief Justice of the United States Warren E. Burger. NCSC is considered a multidimensional resource for state and local courts.